RV News
Survey: Boat Dealer Sentiment Fell in November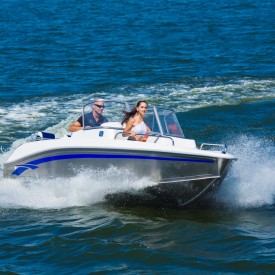 Marine dealer sentiment on current and long-term conditions worsened in November, dropping back into negative territory after moving into the neutral range in October, according to a new survey.
The three- to five-year outlook decreased from 51 in October to 41 in November, and the current sentiment dropped from 52 in October to 41, according to a Pulse Report survey administered by Baird Equity Research, in conjunction with the Marine Retailers Association of the Americas and Trade Only Today.
This story by Reagan Haynes originally appeared in Trade Only Today.
Dealer commentary again varied widely depending on geography, size and segment. Several reported strong boat-show sales, while others said shows had not been as productive as in the past. Some mentioned promotions and new technology were spurring sales, while others said sales had been flat regardless of products, events and promotions.
Affordability and workforce concerns were cited by several dealer respondents.
Others listed offering smaller, more affordable boats as examples of what's not working.
Several said they were still struggling to fill service positions.
"Unemployment rate being so low is making it extremely hard to find workers," wrote one dealer. "I feel the larger companies have an advantage because they have the payroll to hire better employees."
Another said his business had been short a service technician for over a year.
Several mentioned pontoons, ski and wake boats, and new technology as examples of things that were working.
80 percent of those surveyed said they felt inventory was too high.
Stronger-than-expected fall retail sales somewhat offset sluggish sales in early summer – attributed largely to bad weather — but moving into slower-selling months will mean dealers remain focused on working through inventory into 2020, wrote Baird in the report.