News
Survey: Inventory Challenges Face Marine Industry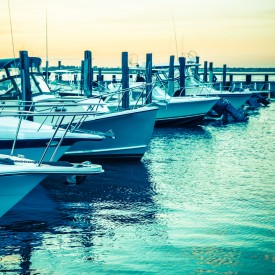 Trade Only Today stated that some 76 percent of dealers reported retail growth in the December Pulse Report survey, and 14 percent reported a decline. The monthly survey gauges industry retail conditions.
Responses to the December survey were low, with just 42 respondents, but 81 percent of them reported that new inventory remained near record low levels.
"(We) just need more product," said one dealer respondent to the Pulse Report, which is administered by Baird Equity Research in conjunction with the Marine Retailers Association of the Americas and Soundings Trade Only. "But lack of product creates a strong demand and puts the dealer in the driver's seat."
"New-boater demand continues to outstrip supply," said another dealer. "Margins up, show expenses down, net income up significantly as a result."
Click here to read the full story by Reagan Haynes in Trade Only Today.
Dealer sentiment dropped again on current conditions, from 81 to 71, but remained strong. The three- to five-year outlook dropped to 53 from 66 in November and 70 the month prior.
While strong retail demand is a positive, inventory issues continue to inhibit sales, Baird reported.
"If you have the boat, it will sell," said a dealer. "There is not much you could do wrong the past few months. While the winter months have slowed sales activity, there are still buyers coming in steadily. We are trying to balance 2021 projections with what we feel we will be able to obtain from our manufacturers."