News
Takeaways from the Dusseldorf Caravan Salon
This article is from our older website archives. Some content may not be formatted or attributed properly. Please
Contact Us
if you feel it needs to be corrected. Thank you.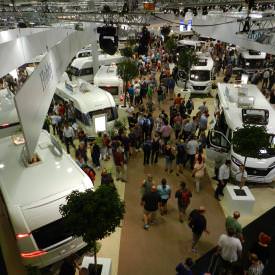 DUSSELDORF, Germany – After spending two full days walking the Dusseldorf Caravan Salon and spending a significant amount of time interviewing both European RV companies and U.S.-based ones that do significant business on the continent, I feel like I walked away with literally dozens of ideas for news and feature articles in the months ahead.
Expect to see some coverage arising from Caravan Salon in the upcoming October issue of RV PRO, but in the meantime, I wanted to share a few things I personally took away from the event, which I attended for the first time ever after nearly 14 years of covering the industry. Some of these likely won't be big surprises to industry professionals who regularly attend the European show, but for those haven't had that opportunity some of my takeaways might be informative.
Of note, because this article is a blog rather than a traditional "news" article, I am sharing my personal thoughts on how the Caravan Salon struck me. This includes how the Caravan Salon compares with the National RV Trade Show and a bit about how the European show is managed.
Without further ado, here are just a few of my takeaways:
The show is truly massive. It's one thing to read in a press release from show organizer Messe Dusseldorf that the Caravan Salon encompasses 2,100 motorhomes and travel trailers and 600 total exhibitors in total spread out over 13 exhibit halls plus a large outdoor exhibit space. But until you actually spend two full days walking all of those large exhibit halls, you can't truly comprehend just how big the show really is.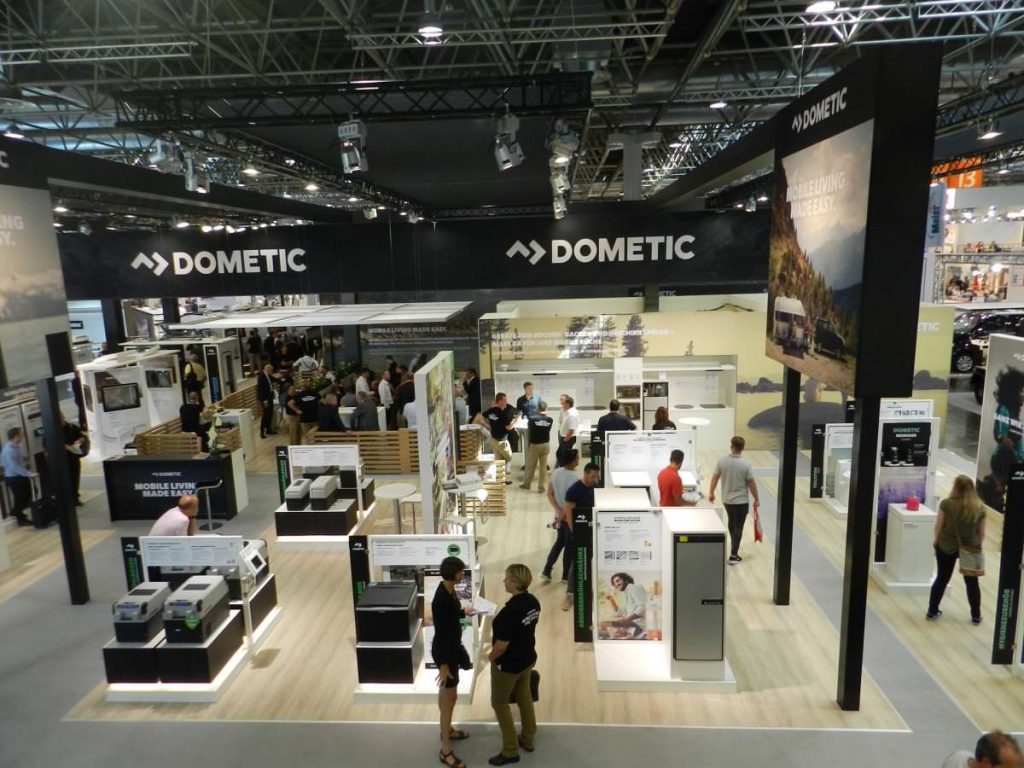 The Caravan Salon gives off a positive vibe. It's hard to quantify the difference in feel between the Caravan Salon and the National RV Trade Show, but it definitely exists. A big part of it probably has to do with the differences in the facilities: The Messe Dusseldorf's facilities are modern and well-designed to host a large show, plus the inside of the buildings are well-lit. None of those descriptors are particularly apt for the Kentucky Exposition Center in Louisville.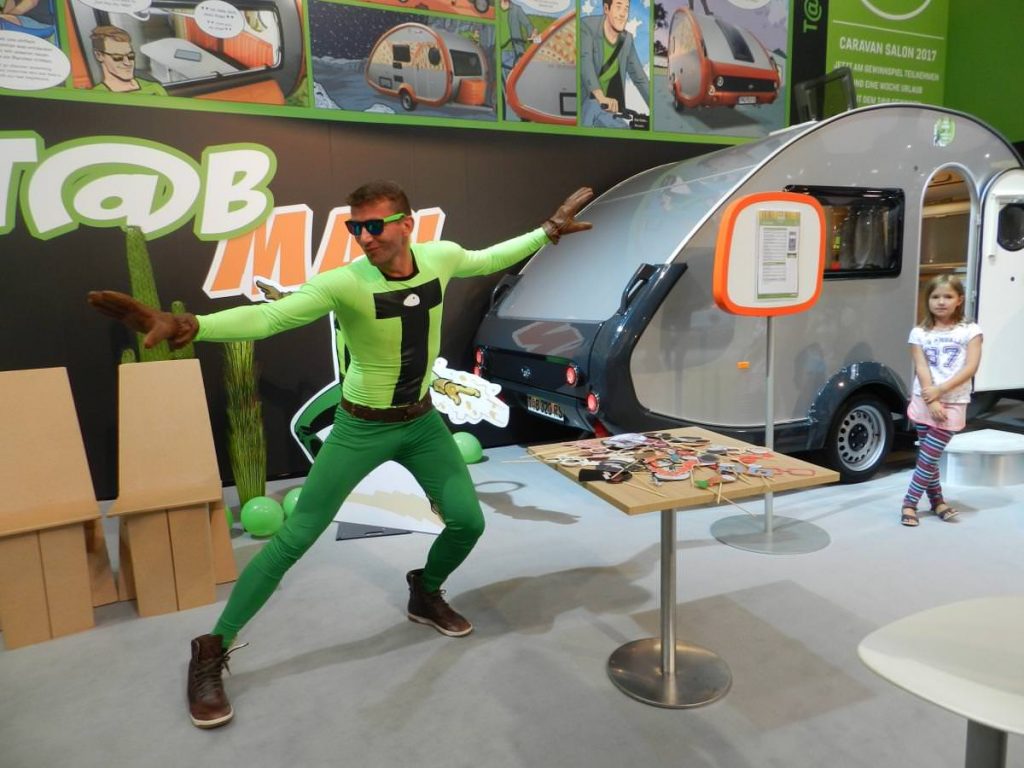 What's more, parts supplier exhibitors at the Caravan Salon not only have bigger booths, generally, but they seem to put more effort into making their exhibits look sharp and welcoming. Maybe there's a lesson there for some American suppliers displaying at the KEC.
Finally, the fact that the Caravan Salon is a hybrid trade and consumer show gives the event a buzz because exhibitors know they're going to stay busy after the trade show part of the event is over. Whether the European show experience is repeatable (or even desired) in the U.S. is certainly open to debate, but it's worth having the discussion.
Expect to see more European products in North America moving forward. European RV makers and suppliers see a natural crossover of their products in the U.S. and Canada moving forward. At the Caravan Salon, representatives for a number of suppliers (and one or two RV makers) said they see opportunities to take lessons learned in Europe – where there is a strong focus on producing products that are lightweight, compact and stylish – and applying those attributes to products made for a newer generation of American and Canadian RVers (Millennials) who want to enjoy RVing on their own terms. (In some cases, that means without having to buy a new tow vehicle, but also in a more high-tech and environmentally friendly way).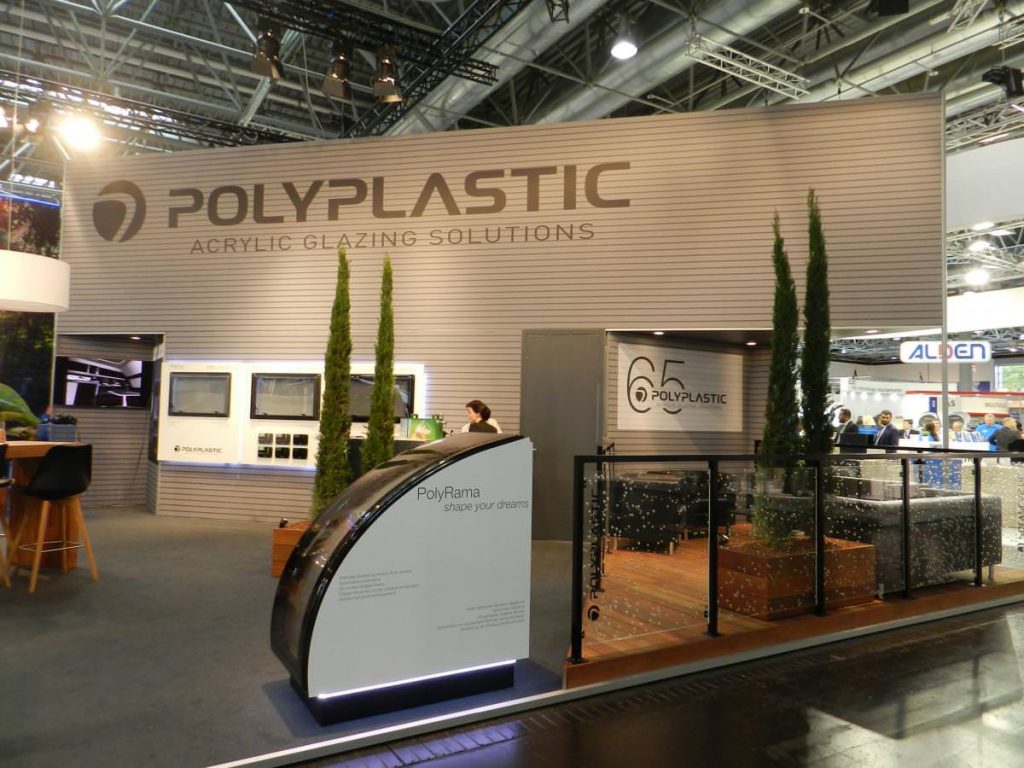 Crossover appeal seems to go both ways between the Europe and the U.S. The Caravan Salon also showed that crossover appeal is not a one-way street. A representative for Star brite said the company has made strong inroads in the RV and marine markets in Germany and the Netherlands since the products where introduced in 2016. And while it's hard to gauge the significance, [email protected] teardrop trailers on display the first day of the consumer show seemed to attract as much attention as any European RV being exhibited.
The Caravan Salon is held in conjunction with a trade association. It was somewhat surprising to learn that the Caravan Salon is hosted by an independent show organizer, Messe Dusseldorf, in conjuction with a European RV trade association, CIVD. The fact doesn't seem to have negatively impacted the event.
However, a number of European and U.S. exhibitors said confidentially that growth of the European RV market has been limited in part because manufacturers and suppliers on the continent haven't banded together in a meaningful way to promote the industry in the way that the RV Industry Association has done in the United States. It would seem this is one area where Europeans can learn something from their U.S. cousins.
The Caravan Salon is pet-friendly. This is admittedly a very small thing, but it was still cause for a double-take to see a number of RVers walk the exhibit halls with their dogs on leashes. No one – consumers or exhibitors – seemed to think anything was out of the norm with this.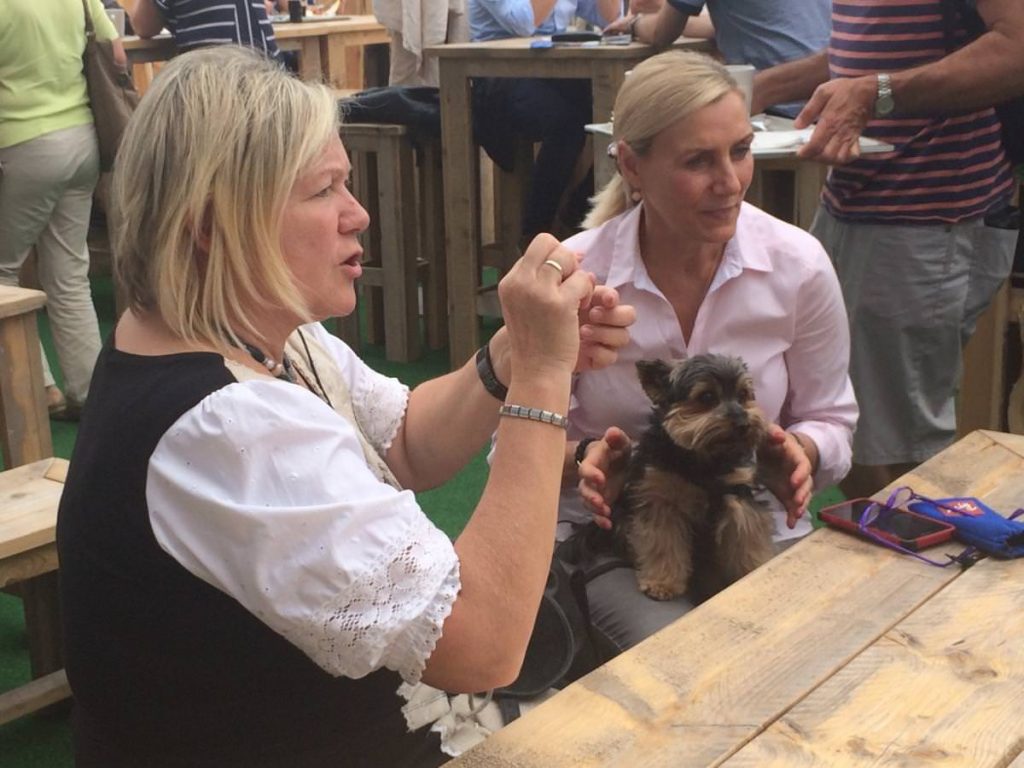 That's not to say that the National RV Trade Show should adopt this practice (I would be worried about Lassie lifting his leg next to a new motorhome), but it just shows there can be a difference in societal norms, and that there's something to be said about being open to new ideas versus doing things one way because that's the way they've always been done.