RV News
Talin Mfg. to Release New Coolant Surge Tank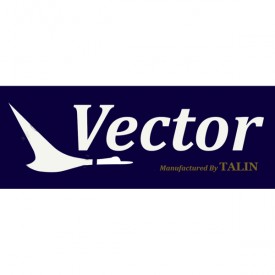 Talin Mfg. has announced that it is releasing a new product to the RV and trucking industry, the Vector tank. The coolant surge tank is designed to replace current plastic and aluminum surge tanks on diesel motorhomes and semi's.
"We are proud to deliver to the RV and trucking world a high-quality coolant surge tank," said Chris Throgmartin, director for Talin. "We studied the failure rates of current designs on the market and wanted to develop a new tank using military aviation design and build techniques and deliver a high-quality surge tank for RVers and truckers. With the design and material content we accomplished this goal with the Vector tank."
Departing from common OEM and aftermarket tanks built of plastic or aluminum, Talin is building its tank using aviation-grade, stainless steel. Included will be a fused glass site window for coolant level monitoring. Each tank also will come with an electronic level sensor which will adapt to almost all existing low-level sensor alarm systems. The tank also will employ several other design characteristics that makes filling and checking levels easier. The tank will employ 304 stainless fittings and will come complete with a radiator cap.
"During the design phase of all of our products we bring in engineering consultants from the aviation industry because they are more in tune with designing parts with repetitive life cycles and severe duty applications," said Throgmartin. "The product manufacturing will be handled by our fabrication partner who has a great deal of expertise in aviation and pharmaceutical tank assemblies. Our staff will complete final assembly at our facility."
Talin Mfg. will market the new Vector tank direct to the end users in the diesel RV market, as well as the trucking industry. Sales will be handled through their Talin RV division. The tank will carry a 5-year manufacturer warranty. The product is currently in production and will be ready for shipping July 1.