RV News
Tecnoform Selects West Michigan for North American Headquarters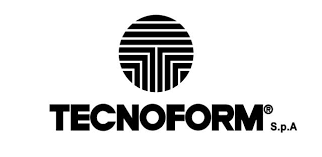 Tecnoform USA, a recently formed subsidiary of Tecnoform S.p.A. Italy, a manufacturer of furnishings for RVs and boats, is opening a new North American headquarters in Cascade Township, Michigan, in the western part of the state near Grand Rapids.
The parent company, which was founded in 1969, currently employs about 175 people but the multimillion investment into its new site will result in the creation of "numerous" high-skilled jobs, the company said.
The facility will house production lines to manufacture the company's RV furniture, it said. Financial support for the investment came from The Right Place, an economic development organization serving western Michigan, which is affiliated with the Michigan Economic Development Corp. The company chose the Michigan location over competing sites in Indiana and Iowa.
"The project will strengthen Tecnoform's presence and future growth in the North American RV industry," said Renzo Kerkoc, CEO of Tecnoform. "We will be closer to our American customers, offering a high-quality product with fast response times for dynamic industry needs. Design and engineering will still be driven together with the Italian R&D teams, while the product will be proudly Made-in-USA."
The Kerkoc family founded the Italian company more than 55 years ago and it continues to be owned and managed by the family today, and its customer base for its furnishing products is now international.
"My administration is focused on growing our economy, creating good-paying jobs, and bringing manufacturing home," said Michigan Gov. Gretchen Whitmer. "We have worked across the aisle to strengthen Michigan's business climate and grow our talented manufacturing workforce."