News
TekModo's Stonewall Return
This article is from our older website archives. Some content may not be formatted or attributed properly. Please
Contact Us
if you feel it needs to be corrected. Thank you.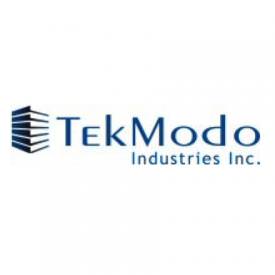 Last December, as TekModo Industries was gearing up for heavy-duty upgrades for a new product line, the supplier of composite panels for the RV industry came to a grinding halt. Significant wear and tear of its equipment led to a production line failure that slowed progress down for seven weeks through January and February.
Orders continued, however, through the company's separate distributor, despite the production down time and reduced sales. But the TekModo team didn't mind the wait. Those technological magicians knew the upgrade to the glass-reinforced polymer manufacturing line was worth the brief adjournment.
On April 24, Elkhart, Ind.-based TekModo will begin to manufacture some "disruptive technology" – an exterior wall panel made of composite material as strong and as durable as plywood capable of reaching a seamless, continuous length of 30 feet by 9 feet.
"It's an extremely novel technology that we're bringing to market. There isn't any like it that we know of," TekModo President Marc LaCounte said of the new gel coat line launching in two weeks.
This new tech called SpectraLite has an automotive grade finish, and is producible in a completely seamless format.
"There's several significant things," LaCounte said, at play to make this work. The hardware used, resin, and processes. "It's a trifecta of technology that's brought together in a very unique manner."
Unlike sheet-glass products, SpectraLite isn't sprayed with a mold. It's a hybridization of fiber-reinforced poly and sheet glass. SpectraLite is a Class A-only outer skin, so it still has to be laminated to the Styrofoam and aluminum frame for motorhomes or travel trailers. The chemistry team has been working on it for more than three years, and it will have a play in the fiscal market for Class A and specialty vehicles. A list of specialty customers will be experimenting with trials continuing through May before SpectraLite is shipped commercially in July.
"This is absolutely disruptive technology, oh yeah," continued LaCounte. SpectraLite has improved optics, significantly reduced weight, better fade and impact resistance. But it's only one of the new advancements coming out from TekModo this year. Come this winter, TekModo will unveil an ultra lightweight polymer that will replace light plywood.
"It uses all polymer and glass," LaCounte said. Because the yet-to-be-named-material has a seamless core and a skin combination fused together rather than laminated, it remains lighter than plywood with no water migration, and boasts a sturdy enough screw retention as though drilling through wood. "It's really novel material science. … With our new panel technology, the whole panel is complete – one piece." The exterior and the core are all one 40-foot long, 8-foot tall sheet.
Even though these two technologies have been in development for three years, it falls directly in line with this trend for lighter, more towable trailers. "The time is now," concluded LaCounte. "Our technology matches the needs of the industry. It allows the industry to advance."