News
Tesla Cybertruck Buyers Going Crazy for CyberLandr Camper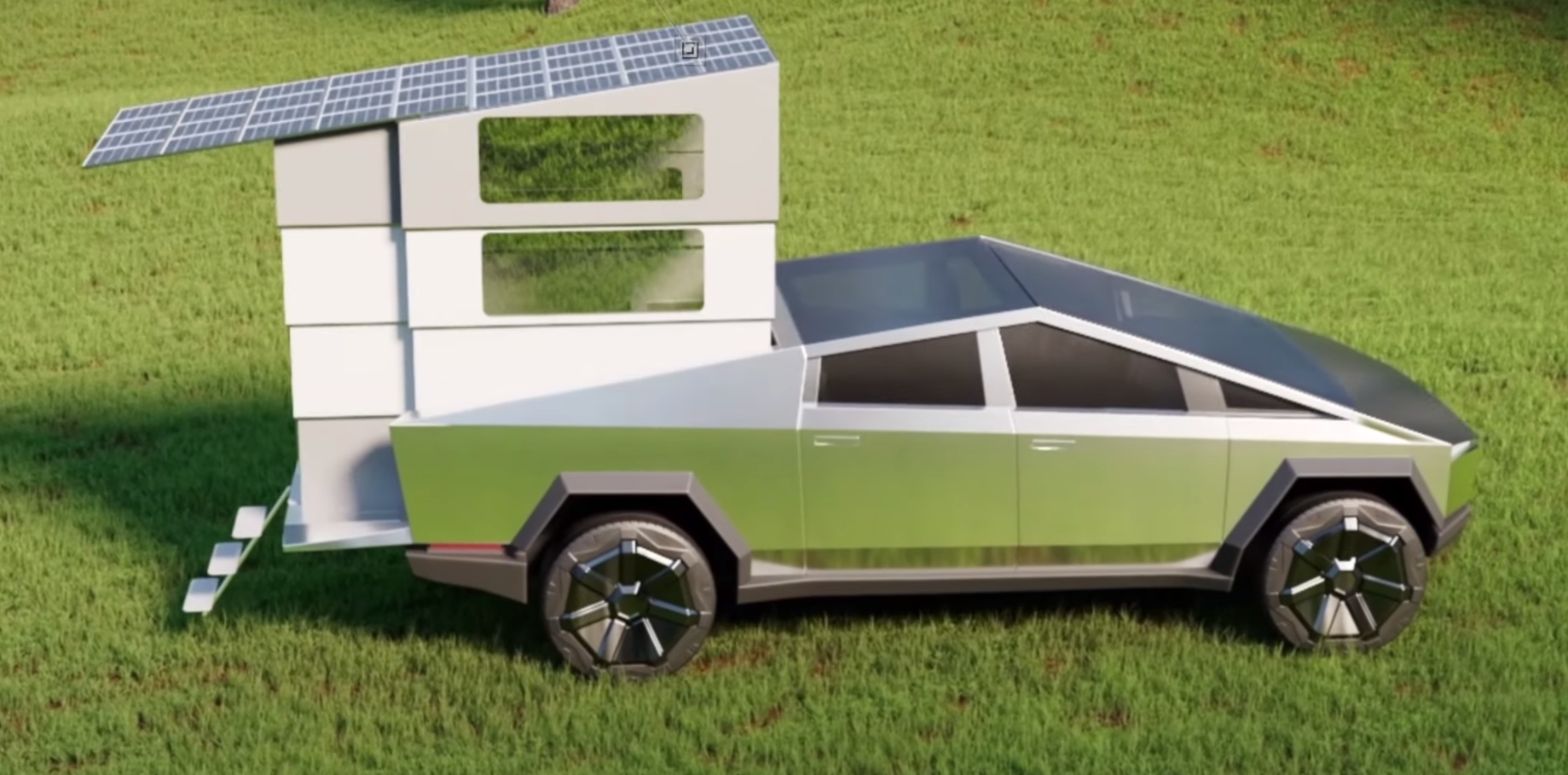 The CyberLandr on a CyberTruck
The Tesla Cybertruck will supposedly begin series production later this year at a new Gigafactory currently under construction near Austin, Texas. There are reportedly over 600,000 preorders, an impressive accomplishment for the EV automaker considering not a single customer has driven one. In fact, the final production version hasn't even been revealed yet. Neither issue appears to be a problem for customers, many of whom are already placing orders for a certain aftermarket accessory.
A Nevada-based company called Stream It has designed something called the "CyberLandr," a camper accessory system designed specifically for the Cybertruck. It has several innovative features such as the main canopy which can collapse into the truck's beds when stowed, thus enabling the tonneau cover and tailgate to close.
Equally impressive is that it can fit a bathroom, bedroom, kitchen, and an office inside. And very clearly, the system has mass appeal. According to Electrek, Stream It has received more than $50 million worth of preorders so far despite the fact neither the truck nor the camper system itself exists.
Click here to read the full story from Jay Traugott in CarBuzz.com.