RV News
Thanksgiving Gas Prices Steadily Lowering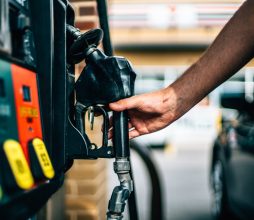 With Thanksgiving fast approaching (and maybe the in-laws), the national average for a gallon of gas is steadily declining.
Since last week, pump prices have fallen six cents to $3.34. Since the price peak for 2023, the national average has either fallen or remained flat for 60 straight days.
"Drivers this Thanksgiving can expect cheaper gas prices," said Andrew Gross, AAA spokesperson. "Ten states now have sub $3 a gallon averages, and more will join soon. So savvy drivers will find savings on their way to a turkey dinner this year."
According to new data from the Energy Information Administration (EIA), gas demand decreased from 9.49 to 8.95 million b/d last week. The EIA's estimate for demand is unusually high for early November, but when the EIA releases monthly demand data in a few weeks, it could revise it lower. Meanwhile, total domestic gasoline stocks decreased by 1.5 million bbl to 215.7 million bbl. Lower gas demand, alongside declining oil prices, has contributed to pushing pump prices down. If gas demand and the cost of oil remain low, drivers can expect further pump price drops ahead of Thanksgiving.
Today's national average of $3.34 is 26 cents less than a month ago and 40 cents less than a year ago.
Quick stats:
Since last Thursday, these 10 states have seen the largest decreases in their averages: Montana (−14 cents), Florida (−14 cents), Colorado (−13 cents), Utah (−12 cents), North Dakota (−11 cents), Arizona (−10 cents), Iowa (−10 cents), Kansas (−9 cents), Nebraska (−9 cents) and Nevada (−9 cents).
The nation's top 10 least expensive markets: Texas ($2.81), Mississippi ($2.82), Georgia ($2.84), Louisiana ($2.89), Oklahoma ($2.91), Alabama ($2.92), Arkansas ($2.93), Missouri ($2.96), South Carolina ($2.96) and Tennessee ($2.97).
Oil market dynamics:
At the close of Wednesday's formal trading session, WTI decreased by $1.60 to settle at $76.66. Oil prices fell due to reduced market concerns that the conflict in the Middle East will escalate, which could lead to a reduction in regional oil production and higher prices. Additionally, the EIA reported that total domestic commercial crude inventories increased by 3.6 million bbl to 439.4 million bbl last week.