RV News
The Mile High City to Host the Great American RV Show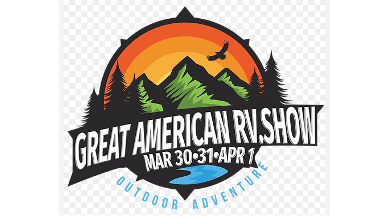 The Great American RV Show is coming to the Colorado Convention Center in Denver March 30-April 1.
Factory representatives, manufacturers and dealers from across Colorado will be on hand. The 2023 show will have displays inside and outside the hall, seminars, and Kids Day promotions to ensure a great family-festive vibe.
A new feature of the expo this year will be a big section dedicated to off-road utility vehicles and off-road-ready vehicles made for adventure expeditions.
Since the show is hosted by a third-party vendor, it allows dealers to compete for the public's business.
The Seminar Area will feature the how to's and how NOT to's of driving, camping, buying and selling an RV. More details on the seminars to come. There will also be booth tours and VIP tours given of the RVs.
Click here for more information.