News
The Shyft Group Appoints Michael Dinkins to Board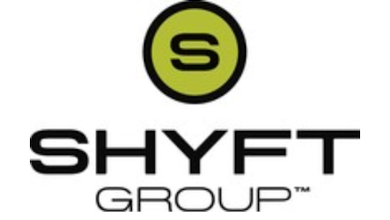 The Shyft Group, has appointed Michael Dinkins to its board of directors. Dinkins was also appointed to the board's audit committee.
Dinkins brings nearly three decades of executive financial experience, serving as chief financial officer and CEO at a number of publicly-traded companies, including Integer Holdings Corp and Hilb, Rogal, & Hobbs Co. Dinkins currently serves as president and CEO of Dinkins Financial, which assists private equity firms in building portfolios through acquisitions. Dinkins began his career at General Electric, where he spent 17 years and held multiple financial roles across the company.
"We welcome Michael and very much look forward to his contributions to the Shyft Group's board of directors," said James Sharman, chairman of the board. "His vast financial expertise, diverse career experience and unique perspectives will be a valuable addition to our board, as our entire team continues to pursue future growth opportunities to add value for our shareholders."
Dinkins is National Association of Corporate Directors (NACD) Directorship Certified and has served on the board of directors for several publicly-traded companies. He currently serves on the boards of Crane Co., a manufacturer of highly engineered industrial products and Community Health Systems, operators of general acute care hospitals. Dinkins also serves on the board of National Council on Compensation Insurance, a non-profit insurance rating and data collection bureau specializing in workers' compensation.
"I am pleased to join The Shyft Group team during this exciting time of strategic growth," said Dinkins. "Working with my fellow directors, I look forward to actively participating in the company's continued growth momentum, both organic and acquisitive."