RV News
The Shyft Group Expands Board of Directors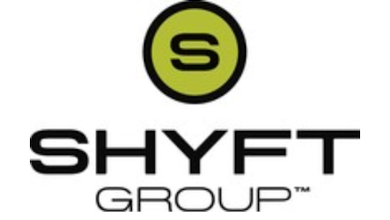 The Shyft Group has announced that Terri Pizzuto and Mark Rourke have been appointed to the company's board of directors, effective immediately. Pizzuto was also appointed to the board's Audit Committee, and Rourke was appointed to the board's Human Resources and Compensation Committee.
"We welcome Terri and Mark to The Shyft Group's Board of Directors and very much look forward to adding their insights, experience, and wide-ranging expertise to our team," said James Sharman, chairman of the board. "Their significant experience in both operations and finance, particularly within the transportation and logistics industry, will be valuable assets to our Board, as we continue to seek innovative solutions for our customers and drive increased shareholder value."
Pizzuto brings nearly four decades of executive financial experience, most recently serving as executive vice president, chief financial officer and treasurer of Hub Group, a publicly traded supply chain solutions provider that offers multi-modal transportation services throughout North America.
Rourke currently serves as president and CEO of Schneider National, a publicly traded provider of truckload, intermodal, and logistics services, managing a fleet of 9,100 company trucks and 58,000 trailers and containers throughout North America.