RV News
The Shyft Group Launches Aftermarket Brand for RV Market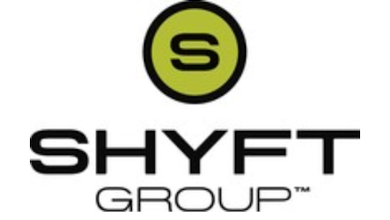 Red Diamond Aftermarket Solutions, a new go-to-market brand of The Shyft Group, makes its debut today alongside a trio of initial product offerings – Red Diamond RunFlat to safely steer and brake during a tire blowout; Red Diamond Air Booster to keep motorcoach tires at the recommended pressure; and Red Diamond Self-Leveling System to allow for easy leveling of a coach at the touch of a button.
"We take pride in offering cutting-edge features to consumers when buying a new RV with a premium Spartan Chassis, and training and service after the sale," said Steve Guillaume, president of Shyft Specialty Vehicles. "Today, we are expanding that service to do more for the RV industry. We have renamed our Parts and Services to Red Diamond Aftermarket Solutions and are broadening our offering to include exclusive and private-labeled parts beyond our current Spartan RV Chassis product portfolio."
Red Diamond offers all RV owners a line of best-in-class aftermarket products, the company said. With an online store and hundreds of authorized Spartan RV Chassis service centers across the U.S. able to offer Red Diamond, owners can enjoy peace of mind that premium products and services are available, wherever the adventure leads.
"Our engineers work closely with industry-leading suppliers to offer a Red Diamond portfolio for all types of RV owners with a focus on enhancing their safety, comfort and convenience on the road," said Ray Dalton, director of parts and customer services for Shyft Specialty Vehicles. "If you see the Red Diamond label, you know that your RV parts and accessories are of the highest quality, vetted and authorized to fit your specific needs."
Representatives from Red Diamond will be onsite during the 36th Annual Newmar Kountry Klub Rally, being held July 16-23, in Rock Springs, Wyoming. Attendees are invited to visit the exhibit located outside of the West Pavilion Hall of the Sweetwater Events Complex to learn more about the suite of Red Diamond product offerings.