News
The Shyft Group Names New Head of HR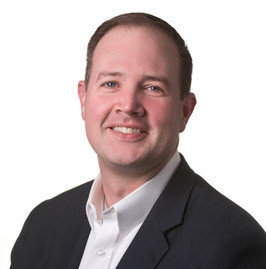 Colin Hindman
Novi, Mich.-based The Shyft Group, which builds chassis for the RV market, has appointed Colin Hindman as its chief human resources officer.
In his new role, Hindman will oversee all HR functions of the company and will report directly to Daryl Adams, president and CEO.
"Colin has a proven record of human resources leadership in fast-paced, global manufacturing environments, where he has played a key role in implementing highly effective strategies to support organizational growth," said Adams. "We welcome Colin and look forward to his direction and successful implementation of HR long-term best practices at Shyft."
Hindman has more than 20 years of diverse HR leadership experience at the corporate, division and operating plant levels, both domestically and abroad. Previously, Hindman was chief human resources officer at Dayco, a global leader in the research, design, manufacturing and distribution of essential engine drive systems and aftermarket services for automotive, truck, construction, agriculture and industrial applications. While at Dayco he led a corporate team of nine, as well as 17 HR directors and managers, and was responsible for the company's global acquisition, development, and engagement initiatives in support business strategies and objectives.
Prior to Dayco, Hindman spent more than 14 years at TriMas Corp., a diversified global public manufacturer and provider of products to customers in the consumer products, aerospace and industrial end markets.
The Shyft Group, which is involved in specialty vehicle manufacturing, assembly, and upfit for the commercial, retail, and service specialty vehicle markets, underwent a re-branding this year. Previously the company was known as Spartan. It employs about 2,700 across facilities in Michigan, Indiana, Pennsylvania, South Carolina, Florida, Missouri, California, Arizona, Texas, and Saltillo, Mexico.