RV News
THOR Announces $400M Offering in Senior Unsecured Notes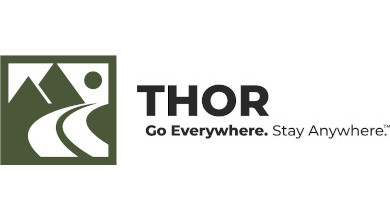 THOR Industries intends to offer, subject to market and other conditions, $400 million aggregate principal amount of Senior Unsecured Notes, due 2029. The company intends to use the net proceeds from the offering, together with cash on hand, to repay a portion of the borrowings outstanding on its asset-based revolving credit facility and for the payment of fees and expenses.
The notes will rank equally in right of payment with all THOR's existing and future senior indebtedness and senior to THOR's future subordinated indebtedness. The notes will be effectively junior in right of payment to THOR's existing and future secured indebtedness to the extent of the assets securing such indebtedness.
The notes and related guarantees will be offered only to persons believed to be qualified institutional buyers under Rule 144A of the Securities Act of 1933, as amended (the "Securities Act"), and to non-U.S. persons in transactions outside the United States under Regulation S of the Securities Act. The notes have not been registered under the Securities Act, and, unless so registered, may not be offered or sold in the United States absent registration or an applicable exemption from the registration requirements of the Securities Act and other applicable securities laws.