News
THOR Announces Closing $500M of Senior Unsecured Notes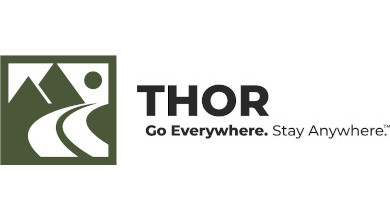 THOR Industries announced the closing Oct. 14 on its previously announced offering of $500 million aggregate principal amount of 4.000% Senior Notes due 2029. The offering size was increased from the previously announced offering size of $400 million aggregate principal amount of notes. The Notes will mature on Oct. 15, 2029.
The company also announced that on Oct. 14, with the proceeds from the offering together with cash on hand, it has repaid $500 million of the borrowings outstanding on its asset based revolving credit facility and has paid certain transaction expenses.
"With the closing of this Notes transaction, we continue to refine and optimize our capital structure. This financing supports our strategic objectives, while extending maturities and enhancing liquidity. We remain committed to our previously communicated capital allocation priorities, including reinvesting in the business, repaying debt, growing our dividend and opportunistically pursuing strategic initiatives and share repurchases," said Colleen Zuhl, senior vice president and chief financial officer of THOR Industries.
"We are very optimistic about our future and the future of RV industry," added Bob Martin, president and CEO. "As we grow and mature, our debt structure is maturing as well. As with other strategic actions, we were opportunistic with the timing of this offering and believe our debt structure will provide us significant flexibility and liquidity for the future."