News
Thor CEO Martin Talks Future of RVs
This article is from our older website archives. Some content may not be formatted or attributed properly. Please
Contact Us
if you feel it needs to be corrected. Thank you.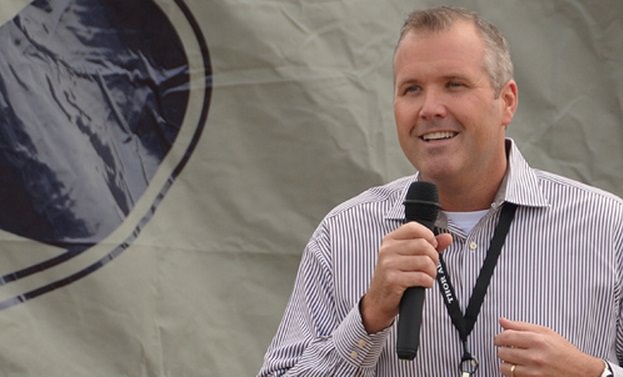 Forbes reporter Jason Fogelson recently spoke with Thor Ind. CEO Bob Martin about his career, the current state of Thor Ind. and the future of the RV industry.
Click here to read the full interview.
Jason Fogelson: Did you start camping before you started with Thor? Tell me a little about your history.
Bob Martin: I've been involved in it for many years. …I would use the demos at Coachmen; I worked there for five years and then I moved to a company called Keystone when it was a small start-up. I was a salesman with Keystone. It was at that point that I bought a used 1986 Travel Craft motorhome with another friend of mine, and we just started using it on the weekend.
We started using it more and more. Then Thor purchased Keystone, and when we became part of Thor. We have an employee purchase program, so I bought my first new motorhome. That was probably in the early 2000s. and you find it's a bit addictive.
JF: If you had to look five years into the future, ten years into the future, what are you projecting for industry trends? Is it towards smaller the Class C or is it shifting back toward Class A with lower fuel prices? I know you have some models with solar power. Can you share any kind of overarching crystal ball visions?
BM: The ten-year perspective, that's a stretch. For us, we're watching trends right now to smaller units, be it smaller travel trailers or smaller Class Cs and As. For us, the Class A, like the Thor Gemini, is one of the fastest growing segments right now. On the travel trailer side, it's the entry level travel trailer. Part of it is weight and cost for the travel trailer. The motorhome, it's length, it's height, it's cost and it's also fuel efficiency.
That's been a trend as of late. The larger motorhomes, $500,000 and up, that market is slower, and we don't have a lot of product in that area. We build some, but that market is off substantially from ten years ago.
That could come back just as the economy changes and people get older, but right now and for the immediate future, it's definitely been this trend to smaller units. For me it's encouraging because people will start off with the smaller units and in three to five years, they may trade into the larger unit.
JF: What about autonomous driving and other technologies?
BM: Yes, people have talked about that, but the automobile manufacturers will be on the forefront of that. For us, the trends that we've watched out of the automobile industry that have actually been really favorable for us. If you look back several years in the depths of the recession, fuel economy, from the RV industry and from us, there was a concern that tow vehicles would have lower tow ratings, just due to emissions.
RVs would have to get smaller, what does it mean to the overall market. The interesting fact is that the manufacturers have actually increased their towing capacity simply by changing the transmission, the torque, so now you have more fuel efficient tow vehicles that can actually tow higher numbers.