News
Thor Co-Founder Talks Jayco, Future of Industry
This article is from our older website archives. Some content may not be formatted or attributed properly. Please
Contact Us
if you feel it needs to be corrected. Thank you.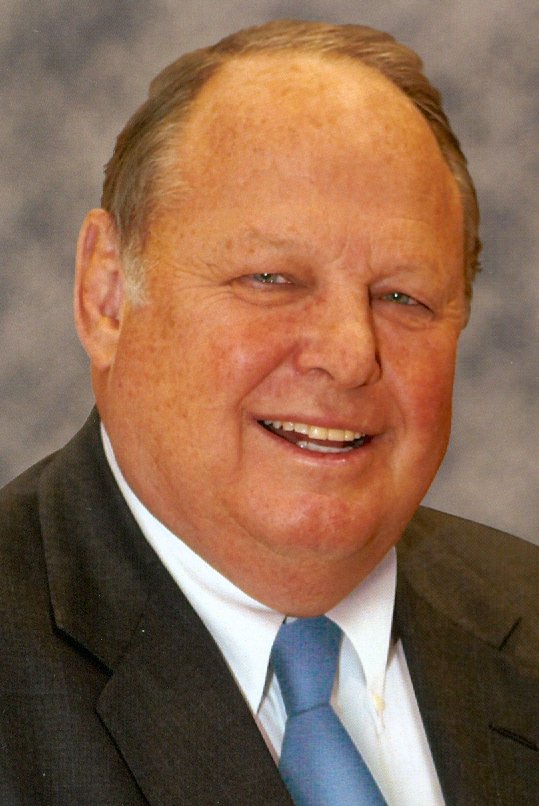 Peter B. Orthwein, co-founder and executive chairman of the board of Thor Industries, has had a front-row seat throughout Thor's 36-year history.
In a recent interview with RV PRO, Orthwein, 70, recaps some of the highlights in the company's history, including Thor's recent blockbuster purchase of Jayco for $576 million, giving it an approximate 47 percent market share of the RV industry. Orthwein stresses that Thor is not done growing. Throughout its history, Thor has acquired several companies, and as opportunities arise in the future, the RV maker will evaluate them, just as it has in the past, he says. The Jayco purchase illustrates
Thor's confidence in the future of the RV industry as large numbers of younger consumers enter and expand the market over the coming decades.
RV PRO: If you would, talk about the early days of Thor, when the company was just another RV maker. And also about some of the company's trials and triumphs during the past 30 years or so.
Orthwein: It really started before we formed Thor. We bought Hi Lo in 1977. They built a little telescoping travel trailer that had a low profile when towing.
We didn't know anything about the RV industry. We borrowed the money at 6 over prime and put a little money in ourselves.
Then there were gas lines in 1979 and 1980. The RV industry dropped by 50 percent in '79 and another 50 percent in '80. I was still an investment banker. I had sold a business for Beatrice Foods (which owned the iconic but foundering Airstream). We bought Airstream on Aug. 29, 1980. We had formed Thor to buy Airstream.
We got that transaction done with Beatrice taking back a note and borrowed again. After we bought Airstream, we bought the RV operations of Commodore, which had two plants in Canada and a travel trailer plant in Pennsylvania.
All were unionized, which was not typical of the RV industry. That purchase got us started. In January 1984, we took the firm public. On Aug. 29, 1986, our sixth anniversary, we went on the New York Stock Exchange.
RVP: Do you believe it's possible for Thor – or any other RV maker – to become too big?
Orthwein: No. As long as you're able to manage it and have systems and controls in place and you're able to attract and retain good people to run the company, I don't think there's any sign that says you shouldn't be that big. In fact, we have found that as we have gotten bigger, it's easier to attract good people because there's lots of opportunity for them.
RVP: How will you integrate these brands (from the Jayco acquisition) that are so highly competitive? Does it make sense to continue with all these nameplates and spending marketing dollars against each other?
Orthwein: We're not going to make changes at Jayco. To the extent that if we're doing something better than they were, paying less money for insurance or whatever, we'll pass that on to Jayco. If there is something, because of our size or something we're doing like in Lean manufacturing, or a better practice and there are some things they're doing better than us, that we'll learn from. Otherwise, nothing is going to change at Jayco. The Bontragers will still run Jayco. It's up to them and they will continue to run the company the way they used to run it.
RVP: In purchasing Jayco, you must have concluded that you could cut costs and improve margins by instituting your business model. So, how do you plan to make Jayco run more efficiently? What operations will you consolidate to cut costs?
Orthwein: If there are opportunities – if we're seeing we're buying something at a little better price than they are – we'll certainly help them. They will be able to do that as well. They are very strong in the lightweight, travel trailer segment, which is a very competitive segment. They are much stronger than we are. Jay Flight is the No. 1-selling travel trailer in the country. They do a wonderful job. There is always a tradeoff between margin and volume. They'll be deciding that.
RVP: For example, does it make sense to centralize all purchasing under one buyer?
Orthwein: That's not going to happen. Our companies really operate independently. I think it's very important for them to be able to design their own product and have the components in it they want for that product. Centralizing put Fleetwood into trouble and it's something we're not going to do.
RVP: For the next three to four quarters, Thor will have good comps. But what happens a year from now? You can't expect to grow organically at anywhere the same rate that you did with the Jayco purchase. What do you tell your analysts in July 2017 once the favorable comps end?
Orthwein: We'll continue to grow. Our plan is to continue to grow the business and develop products that continue to expand the market. We have plans to continue to grow the business. The Jayco acquisition was a big leap for us. We hope Jayco continues to grow and all Thor companies continue to grow and we have brands in all our businesses that reflect that growth.
To read the full Q&A with Peter Orthwein, click here. For more articles from our September issue, including a preview of the upcoming Elkhart Open House – with a foldout map of exhibits – click here to view the issue online.