RV News
THOR Industries Named Silver Partner for RVDA Con/Expo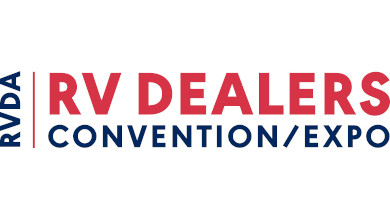 The RV Dealers Association announced that THOR Industries is a silver partner for the 2022 RV Dealers Convention/Expo. THOR will also continue its sponsorship of the dealer lounge area and provide Wi-Fi service for that area.
The convention/expo takes place Nov. 7-11, at Caesars Palace in Las Vegas.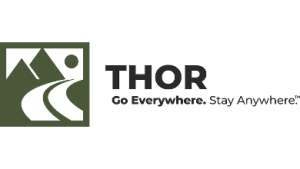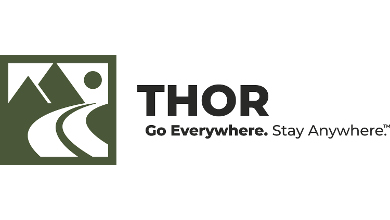 "THOR's continuation as a silver partner of the Convention/Expo keeps alive the tradition of having one of the largest manufacturers of RVs in the U.S. stand behind our event," said Convention/Expo Committee Chair Ryan Horsey of Parkview RV Center in Smyrna, Delaware. "The support of THOR helps the industry stand together as a united group during this exciting week of networking and educational opportunities."
"In support our strong dealer network, THOR is excited to be back as a sponsor of the annual dealer event," added THOR Industries President and CEO Bob Martin. "The education courses as well as the product displays offer our dealers the chance to pick up on some best practices as well as booking new products for the season."
About the RV Dealers Convention/Expo
Just as dealerships strive for continuous improvement, the RVDA Convention/Expo Committee is using the same principle when it comes to the RV Dealers Convention/Expo. The education program will provide segmented content based on dealership size, management structure and revenue in addition to focusing on things dealers have in common.
The annual RVDA Convention/Expo brings together dealers, manufacturers, suppliers and RV industry business partners for the premier dealer event of the year. It is sponsored by RVDA, the National RV Dealers Association, RVDA of Canada and the Mike Molino RV Learning Center.
To register, visit www.rvda.org/convention. Regular updates will be posted on the convention website, Facebook, Instagram, LinkedIn and Twitter.
Companies interested in partnership, sponsorship, exhibiting and Vendor Training +Plus opportunities can contact Julie Newhouse at (703) 364-5518 or send an email to jnewhouse@rvda.org.