RV News
THOR-Made Film Celebrating Nonprofit Work Wins Award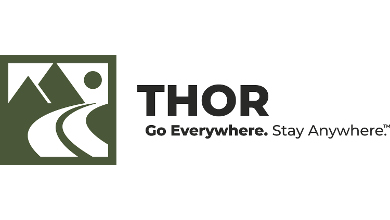 THOR Industries' film, "Finding Strength and Redemption: The Blackfoot River Adventure with First Descents," which chronicled the life-changing collaboration with nonprofit First Descents, was awarded gold in two categories at the inaugural Anthem Awards.
First Descents is a Denver-based nonprofit aimed at improving the long-term survival rates and quality of life for young adults impacted by cancer, multiple sclerosis and other serious health conditions.
Produced by The Public Works, a marketing and creative agency, "Finding Strength and Redemption: The Blackfoot River Adventure with First Descents" shares the story of young adults impacted by cancer and their healing journey on the Blackfoot River in southwest Montana. First Descents invited the group to discover the river's restorative effects while paddling their way toward recovery and to draw themselves closer to nature through the RV camping experience.
The partnership with THOR Industries helped generate support and funding for First Descents as well as provide a fleet of RVs at the Montana backcountry campsite where participants found their lives forever altered.
"THOR is unbelievably proud to have been a part of this project and continue to partner with First Descents to help promote the healing experiences of outdoor adventure," said THOR President and CEO Bob Martin. "We are grateful our RVs enabled the Blackfoot River program, connecting many incredible young adults with nature and one another, which is truly inspiring."
The project received the highest marks in two for-profit categories at the Anthem Awards: Health – Brand Campaign Fundraising Category and Health – Best Brand Campaign Product/Innovation/Service. Presented by the Webby Awards, the Anthem Awards celebrate purpose and mission-driven work from people, companies, and organizations worldwide.