RV News
THOR Posts Strong Q2; Progress Made on Reducing Backlog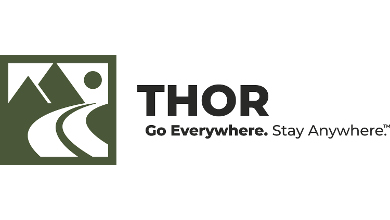 The world's largest RV manufacturer, THOR Industries, reported its Q2 earnings Tuesday after the market closed and its numbers reflect a still-hot industry but one that's finally settling down to some normalcy after an historic couple of years.
THOR's net income in the quarter was $266.6 million, up from $132.5 million in the prior-year period. Net sales were $3.88 billion an increase of 42% as compared to the second quarter of fiscal 2021.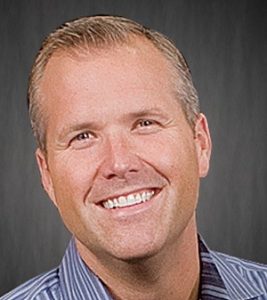 President and CEO Bob Martin opened up his comments on the earnings report not with a focus on the numbers but on his company's continued support for the people of Ukraine.
"While we remain very focused on our performance as a business and I'm pleased to report on our results, we would be remiss if we did not state our firm support for the people of Ukraine in the defense of their country," Martin said. "We have sent and will continue to send our support and evaluate ways we can assist and respond to the humanitarian and refugee crisis unfolding in Europe. This includes offering our recently acquired facility in Nowa Sol, Poland, as a staging operation for the Red Cross as it attempts to provide relief for the displaced Ukrainians. We are also working on procuring and donating needed staples for these displaced persons. The people of Ukraine are at the front of our minds and we are focused on finding additional ways we can continue to be an impactful global citizen.
"As for the second fiscal quarter results, our performance was extremely strong, despite the continuation of supply chain challenges. Our results show the strong appeal of our products, the continued strong demand in our industry and the outstanding performance by our team members. In addition to our second-quarter record top line, we reported consolidated gross profit margin of 17.4%. Our increased margins were driven by the increase in net sales, improved quality and operating efficiencies, a reduction in sales discounts compared to the prior-year period and certain selling price increases put in place since the prior-year period to offset known and anticipated material cost increases. We continue to outperform the market and continue to hold a positive outlook.
"This quarter, our consolidated RV wholesale shipments were up by 14.5% compared to wholesale shipments during the second fiscal quarter ended Jan. 31, 2021. Our consolidated RV backlog for the second fiscal quarter of 2022 increased by more than 60% compared to RV backlog as of the second fiscal quarter ended Jan. 31, 2021. At the same time, our order backlog declined sequentially from our fiscal first quarter ended Oct. 31, 2021, and dealer inventory levels are improving. We are working hard to deliver enough units to continue to reduce our order backlog and we are making progress. Our backlog at the end of our second fiscal quarter of 2022 decreased by approximately $344 million to $17.73 billion from $18.07 billion at the end of our first fiscal quarter on Oct. 31, 2021.
"Currently, independent dealer inventories remain below the levels we achieved prior to the pandemic, particularly for North American motorized units. For towables, dealer inventories have grown closer to optimal levels as we head into prime retail season. Going forward, we will monitor retail pull-through and adjust our production accordingly, carefully managing our production schedules to meet independent demand without overproducing. We learned from the industry-wide overproduction in 2018 and have established a system of dynamic checks to closely monitor dealer inventories. During the second fiscal quarter, we worked closely with our dealers to reconfirm the backlog, so we remain confident in the alignment among our current production rates, wholesale demand and retail demand. We will continue to work closely with our independent dealers and rely upon a number of other initiatives to ensure that our independent dealer inventories are adequately but not over supplied. We expect dealer towable inventories to normalize more quickly than motorized inventories due to ongoing chassis supply constraints that continue to affect motorized motorhome production levels," said Martin.