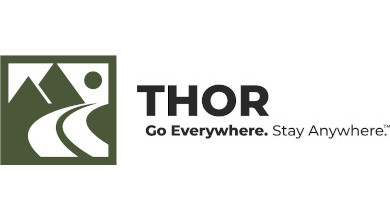 THOR CEO Bob Martin told CNBC on Tuesday that he expects to see strong demand for recreational vehicles even after the coronavirus pandemic has passed, buoyed in part by a growing appeal to younger travelers.
"As we get into this next generation of buyers, the millennial generation is larger than the boomers, so we see this as a long-term opportunity for the entire industry," Martin said on "Closing Bell."
Martin's comments came after THOR released second-quarter results earlier in the day that topped Wall Street expectations on the top and bottom lines.
The company reported net sales of $2.73 billion, a 36 percent year-over-year jump, compared with analysts' forecasts of $2.53 billion. Earnings per share of $2.38 beat forecasts by 83 cents.
Click here to see the full report from CNBC's Kevin Stankiewicz and to watch Martin's interview segment on "Closing Bell."
The Covid pandemic hurt the travel industry broadly, but trips by RV proved to be more popular as people eschewed airplanes and opted for ways to leave home while still maintaining social distancing. Other outdoor activities like boating and biking gained in popularity, too.
Martin, who has been chief executive of THOR since 2013, said the health crisis really demonstrated the appeal of traveling by RV to younger generations, offering a potential tailwind in the years ahead.