RV News
Throgmartin Family Forms Third Company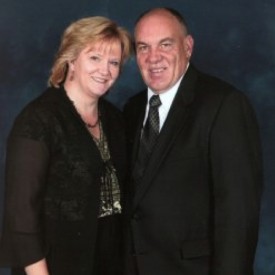 The Throgmartin family recently announced that a new company, Throgmartin Holdings LLC, has been formed, bringing the Throgmartin's corporate ownership totals to three.
"We formed Throgmartin Holdings because of the recent acquisition of a new facility and our future investment plans," said Ingrid Throgmartin, CEO of Throgmartin Holdings. "This new building will become our headquarters for all of our companies and their respective divisions. Talin Manufacturing & Stone Vos will see no change in their operations."
Throgmartin Holdings is in the planning stages of building a future RV complex in the Brooksville, Fla., area. Included will be an RV retail store, RV renovation facility, RV service facility, RV parts manufacturing operation, as well as an awning fabric replacement facility. Additional plans include a covered RV storage facility along with an overnight campground for customers traveling through the area.
"We needed to make these changes to bring in line our current and future expansion plans," said Throgmartin. "The addition of our new holding company will allow us to better manage our assets, including trademarks, designs and facilities and provide us with the corporate structure to begin our future expansion with a new RV service complex. Future investments will be handled through the holding company."
Talin Mfg., Stone Vos, and Throgmartin Holdings are all privately held corporations owned by Ingrid Throgmartin. Chris Throgmartin will assume the role of vice president for the new holding company while children, Lindy Throgmartin and Natalia Lancaster will be managing partners.