RV News
Time Running Out on Accessing RVDA Con/Expo Materials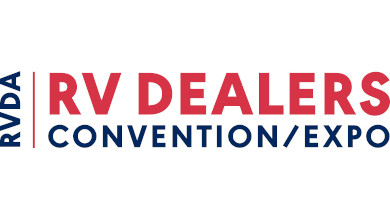 Tuesday, Jan. 31 is the last day that RV Dealers Association members will have to access educational materials and exhibitor information from the RVDA's Convention/Expo in Novemer.
RVDA has posted the materials, which can be accessed anytime, as a service to its members.
A variety of information important to dealers is featured, along with educational seminars and Vendor Training +Plus sessions.
Some of the workshops available include:
Hot F&I Issues: Tips from an F&I Compliance Pro, with Robert Ebin and Aaron Hartshorn
Effective Strategies for Onboarding New Hires, by Jered Sobel
Distance ≠ Difference: How Company Culture Can Unite Multi-Location Companies, with Lori Stacy
Do your F&I Products Truly Support the Very Unique Needs of Today's RVers? with Shannon Boudreaux, Coach-Net
The Power of Pricing: Using Data Tools to Optimize Your Profit Margins, with Mark Coster, RV Trader
Using Kenect Texting in Your Service Department, with Graham Anderson, Kenect
Online networking opportunities, discussion boards and the ability to interact with other attendees virtually will also all be available through Tuesday.
The online portal to access information is here.