RV News
'Today Show' Veteran and Journalist to Appear on RVing in New England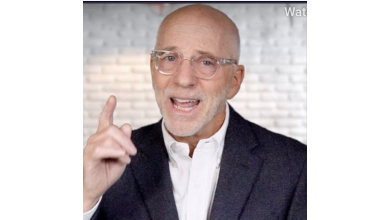 Andy Pargh
Andy Pargh, a nationally recognized technology, media and RV lifestyle expert is this week's guest on the RVing in New England program, which airs on Facebook Live this Wednesday night.
In the 1990s, Pargh portrayed "The Gadget Guru" on NBC's  Today Show. Pargh was also RVIA Journalist of the Year in 1997.
Along with his reporting on technology and the media over the years, Pargh has done extensive reporting on RVs, the RV lifestyle and Prevost bus conversions. Every product he reviews is purchased by him – he does not accept products to review and he never receives any compensation from anybody.
According to Bob Zagami of the New England RV Dealers Association, sponsors of the weekly show, Wednesday's broadcast will include one of his RV segments from 1996 on Rockefeller Plaza in New York City, a discussion on his extensive coverage of Prevost bus conversions and luxury motor coach resorts and the introduction of Part One of his new series on Airstream Touring Coaches.
Pargh will also take questions from viewers.
To catch the program tune into NERVDA's Facebook page here at 7 p.m. ET, 4 p.m. Pacific this Wednesday.