News
TOURIG Diesel Expedition Vehicles Warmed with Aqua-Hot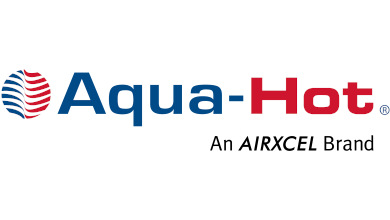 TOURIG expedition vehicles are built to traverse into remote areas where self-reliance is part of the adventure, even if that means camping in sub-zero temperatures at high altitudes. That's why co-founders Eric Miller and Paul Bulger said they chose the Aqua-Hot 125D hydronic heating and hot water solution as standard equipment on all their diesel Sprinter and Transit van conversions. No matter the environment, outdoor enthusiasts in their vehicles stay warm, comfortable and safe.
Aqua-Hot, an Airxcel brand, developed the 125D specifically for diesel Class B camper vans. An issue with many fuel-powered heaters in high altitudes is carbon buildup. The 125D overcomes this problem without specialized kits or the hassles of constant maintenance. This feature was important to TOURIG.
"Reliability is a paramount consideration when purchasing an expedition-level vehicle," said Miller. "The Aqua-Hot 125D delivers the peace of mind that our owners won't be spending the night at high altitudes without warmth because the heater won't function."
The Aqua-Hot 125D runs on diesel fuel and/or 120V/1,500W AC shore power. It provides 22,000 BTU/hr of heat throughout the vehicle, without the irritating dryness common with forced air units. Using the same fuel as the TOURIG engine eliminates heavy, space-consuming propane tanks and allows for single fuel source dependability.
The 125D delivers convections of warmth through the TOURIG's heat exchangers. Plus, it generates 0.8 gpm of continuous 110-120 degrees F hot water – a welcome amenity when camping far off the grid.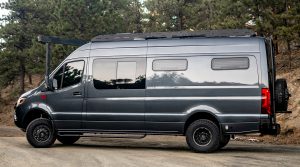 TOURIG vehicles are loaded with state-of-the-art, highly reliable technology. Standard with the Aqua-Hot 125D is the innovative LCD Screen and Controller. Users can program different heating zones within the rig and select Night/Quiet Mode to run fans at slower, quieter speeds. The entire system is RV-C compatible for remote control via a touchscreen display or smart device.
"We especially like how compact the 125D is and how fast and straight-forward it is to install, saving us a full day when compared to other solutions," said Bulger. "It's the ideal match for our diesel-powered vehicles." Weighing only 51 lbs., the Aqua-Hot 125D measures 11.5" high by 7.5" wide by 17.66" long and has water and fuel ports located on the side for easy and fast connection.
TOURIG builds premium high-performance expedition vehicles, specializing in the Mercedes Benz Sprinter, Ford Transit and a new severe-duty platform to be introduced in this summer. Along with vehicle conversions, TOURIG manufactures a wide range of related accessories.