RV News
Toy Hauler Pioneer Mark Warmoth Dies at 64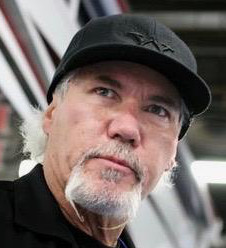 Mark Warmoth
Mark Warmoth, the man often credited with pioneering the toy hauler, has died at the age of 64.
At one time, Warmoth's company, Weekend Warrior, was the undisputed industry leader in the toy hauler segment. At its high point in 2006, Weekend Warrior registered 7,953 toy haulers, representing one-quarter of the total in the U.S., according to market data firm Statistical Surveys.
In a few short years, however, events would turn against Weekend Warrior and Warmoth's company was forced to file bankruptcy just as the Great Recession hit in 2008.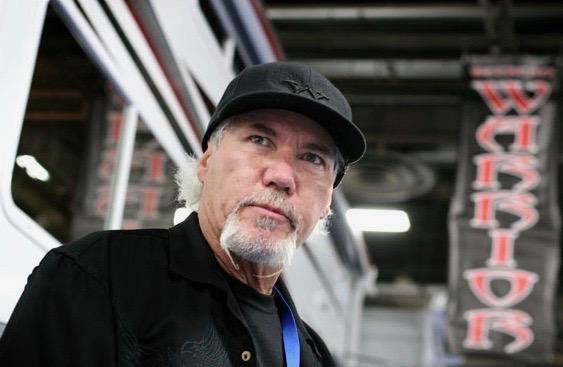 But Weekend Warrior had a good run while it lasted, said Max Villa, now a regional sales manager for Alliance RV, who worked for Warmoth starting in about 1998 for a decade, up until the end. He recalls Warmoth as a friend, as well as a boss and personal mentor.
Even after Weekend Warrior closed its doors and Villa started working for Indiana-based Keystone, the two remained close, as Villa continued to be based in California, as did Warmoth. (Villa joined Alliance RV just this past summer.)
"For me, myself, it's very personal, and I think there's a lot of people that have this same idea: He really changed the direction of our life," Villa told RV PRO by phone Tuesday. "And I mean that in the way that he inspired us to think, he taught us how to think, he taught us how to overcome adversity – whether it be, you can't get an RV to work, or whatever it may be, he really taught me a new way of thinking, of getting to the next step, to the next level. So, he's hugely inspirational.
"Just yesterday, I was talking to one of our old vice presidents. And I said, 'Man, I know at least know 25 guys that he heavily influenced the direction of all of our lives.' And he said, 'Absolutely. I'm one of them, too.'"
Warmoth founded Weekend Warrior in 1988 with the sole intent of making toy haulers.
Previously, he had worked for Alfa Leisure, which was under the leadership of Johnny Crean Jr., whose father founded Fleetwood.
"In 1974, he started working for Alfa Leisure," Villa said. "He worked in the production line, and eventually he worked his way up and become production manager. And he would go to the desert on the weekends – you know, just him and his buddies, and he's kind of an engineer type, and they'd go out and use these (off-road) RVs and use big flatbed trailers (to get them there)."
Warmoth would describe having the flatbed with the "toy" on the back, and then his wife driving another truck that was pulling a travel trailer and all of their camping supplies. There had to be a better way, Warmoth thought.
He went to Crean and pitched the idea of a travel trailer with enough room in the back for an ATV or dirt bikes, and the back wall serving as a ramp. Crean let him build one, Villa said – it was called the "Alfa Toy House." But the company only built a couple, and it was not long after that Warmoth struck out on his own to launch a company based on this new-fangled hybrid RV style.
"At first RVIA didn't even have codes for them," Villa said. "They thought it was a niche, a small niche. And Mark was trying to tell RVIA, 'No, people are going to want this. You guys are going to see.'"
Initially, Warmoth was building and selling them, almost as one-offs. Several years went by before the company established connections with dealers.
"When I started in 1998, I want to say he built three a day," Villa said. "And if I can remember correctly, I would say about 2006, 2007, and by early 2008, we were building about 24 a day. So, it had significantly grown."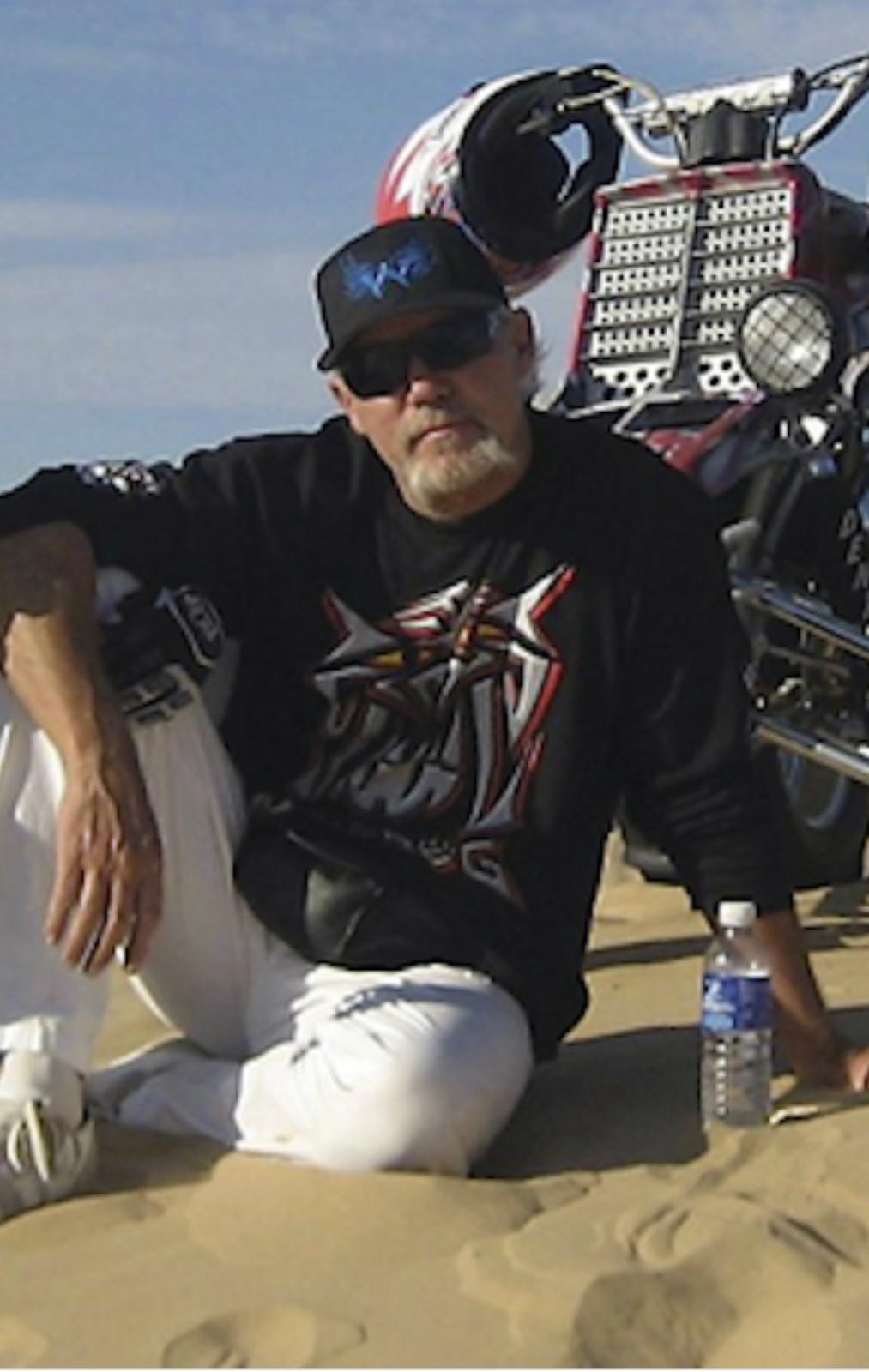 In an interview with RV PRO almost 10 years ago, Warmoth was asked about being a pioneer and he said bluntly, "No, I don't consider myself the father of the toy hauler.
"By the time I'd started Warrior, people were almost home-building their own because there was no place for them to go buy one," he said. "The need was there. Empty cargo box trailers had been popular for a few years – people were starting to put K-Mart cabinets and freshwater tanks and lights in these empty cargo boxes. People were paying cash for everything and building it in their garages, so they didn't have any resale value and they were expensive.
"Really, what I brought to the table was resale value and a level of quality, because when you build something on the assembly line, it builds a level of quality that's better than home-built."
But Villa's not buying that. "He pioneered toy haulers, so what people are doing today, when they're putting toys inside and going to the desert and going to the river, it really was him who started it," he said.
A little less than 10 years after Weekend Warrior went out of business, Warmoth got back into it with a toy hauler company, acting as a consultant to some old friends that had reignited the Weekend Warrior concept, if not the actual business. That company only recently went out of business, although the name Weekend Warrior continues to live on.
Villa recalled he and Warmoth would attend large RV shows in California, and they would walk the lots looking at all of the toy haulers available. Warmoth saw firsthand how popular his vision had become.
"He saw all the other big manufacturers building floorplans that copied what he did," Villa said. "And if you look around, I would say 45 percent of the floorplans currently being built are floorplans that he created back then. They're just that good. They're still around. They still work."
The RV Industry Association released a statement about Warmoth's passing on Wednesday morning:
"The RV Industry Association mourns the passing of Mark Warmoth. Mark was a pioneer in the industry known for his innovative toy haulers. He was a valued RV Industry Association Board member and the industry will miss his entrepreneurial spirit. On behalf of the association and its members, the RV Industry Association extends its heartfelt condolences to Mark's family and friends."
Randy Hunter is the R&D manager at Lance Camper and he worked for Warmoth before joining Lance.
"I know Mark would never take credit for being the mastermind behind the design and development of what would become one of the strongest and fastest-growing segments within the RV industry, but he will always be known as the man that chiseled the name toy hauler in the history books of the RV Industry," said Hunter. "Mark was the most giving individual, touching so many lives over the years, including mine. He brought countless memories to those who enjoyed the toy hauler lifestyle. He also taught me there are no limits for product design, only those you place on yourself … and never accept less than your best. He is a true legend in the industry and will be greatly missed."
Warmoth is survived by his wife and two daughters. A Celebration of Life is being planned for Saturday, Nov. 14, in Lake Elsinore, Calif. Villa said a Facebook page will be created to provide more details.
His long-time friend will be missed by a lot of people, both in the RV industry and out, Villa said.
"He also was always an optimistic person. He had a smile on his face all the time," he said. "We laughed, because we're doing this Celebration of Life and we were trying to figure out what some of his slogans might have been that he would say. And I think we determined this: A lot of times if you called him, you'd say, 'What are you doing?' Always his response was, 'Cruising and playing the radio.' Just having a good time."
"He lived life to the fullest. Truly, not like people say they do. He really, really did. He truly enjoyed it."