News
Trailer Source Owner Acquires Lazydays Colorado Property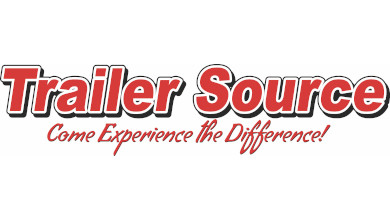 The Lazydays dealership property outside of Loveland, Colo., has a new owner – Jim Blumenthal, president of Trailer Source, which has five dealership locations across Colorado's Front Range.
Under terms of the deal, which was finalized Friday afternoon, Lazydays will continue to lease the Loveland property for another five years, according to Blumenthal, who said it will be business as usual for Lazydays at that location.
"The only difference will be who they write the (rent) check to," said Blumenthal, who acknowledged the circumstances of the deal are somewhat unusual, with one dealership owning the land on which another dealership conducts business.
"I am looking forward to interacting with the staff at Lazydays. They have a great reputation and run state-of-the-art facilities," he added.
Blumenthal said he acquired the property, which had a list price of just under $13.6 million, from Hari Sach, who owned RV America before selling it to Lazydays in October 2015. While Sach sold his business to Lazydays, he continued to own the land in Loveland that the dealership sits on, according to Blumenthal.
Earlier this year, Sach decided to sell the property. Lazydays had the first option to purchase the property, but declined, according to Blumenthal.
In addition to owning five Trailer Source stores in Colorado – three of which sell RVs and two of which sell cargo trailers – Blumenthal also owns commercial properties. When he became aware that the Loveland dealership property was on the market, Blumenthal said he actively pursued the acquisition, which closed after about four months.
"I am very thankful to have this deal completed, and my biggest takeaway from this transaction is (again) what a class act Hari is," he said. "I purchased his first RV America store property located in Wheat Ridge a number of years ago. I will tell you, he treated me like family. Everything he promised was fulfilled and at every opportunity he offered guidance and direction. It is very clear to me why he was such a success in our industry. I am very proud to be a part of the legacy he has created."
As for the future of the Loveland property, Blumenthal said that when the current lease with Lazydays expires in five years (and has additional extension options), he could opt to renew the lease with Lazydays, lease the property to someone else, or possibly decide to use the property for his own dealership business. Trailer Source recently acquired a marine dealership property, Sterling Marine, in Longmont, Colo., about 20 minutes south of Loveland (next door to a Camping World store), which it converted into an RV dealership.