RV News
Trends: 2019 Buying Habits Swung Towards Trucks, SUVs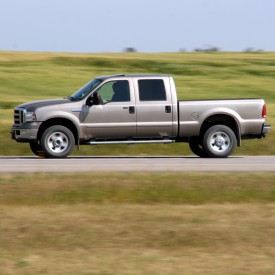 With the December reports tallied, the U.S. auto industry ended 2019 with 17.1 million vehicles sold, falling short of the post-recession boom years as buying habits continue to swing in favor of profitable trucks and SUVs.
This story by Byron Hurd originally appeared on AutoBlog.com.
With sales slowing late in Q4 2019, analysts are projecting a tepid start to 2020. Based on December's numbers, the seasonally adjusted, annualized rate has dipped below 17 million for the new year – short of 2019's total and slightly lower than analysts originally projected.
The truck battle continued to heat up last year. Ram closed 2019 ahead of rival Chevrolet in the full-size segment with 633,694 of its Ram 1500, 2500 and 3500 models sold.
Ford moved 896,526 F-Series pickups in 2019, which was a drop of 1.4 percent from 2018.
Toyota Tacoma's volume (248,801 sold) remains unchallenged for the time being, it's possible that increased competition will eventually erode its lead. Jeep sold 40,000 Gladiators.
The continued migration away from small, two- and four-door cars to trucks and SUVs helped offset reduced sales volumes since the latter offer bigger profit margins for automakers. At the same time, some OEMs were forced to offer heavy incentives to maintain sales going into the fourth quarter. In some cases, these discounts reached record highs – alongside climbing transaction prices.