RV News
Trends: Happier Camper Tailored to Millennials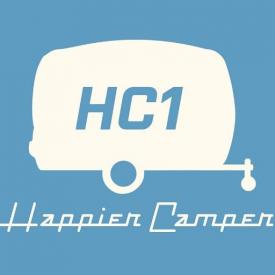 Most people are eager for some comforts of home, including Wi-Fi, giving rise to the "glamping" industry. As a result, RV sales have surged to their highest levels ever, and, in an extension of the tiny house movement, compact RVs are increasingly popular.
Happier Camper founder and president Derek Michael has figured out how to tap into this recent and rapidly growing trend, turning his passion for mobile living into a company.
This story by MeiMei Fox originally appeared in Forbes.
Michael has created a line of retro-design, compact, ultra-light, solar-ready travel trailers with a modular interior. Sales have doubled each year, the company is expanding its product line with new models in 2018, and they're planning to raise capital and add a showroom soon.
Michael stumbled into being the Chief Happier Camper. In 2009, he invented a drop-proof table case called iBallz. He made a video that went viral, and iBallz began to sell well. Michael took them to conventions and shows such as CES and Mac World. But he needed a clever way to tote his product around. His father suggested that Michael use a vintage 1960 Boler trailer, which he then painted blue and sent to California. The blue Boler quickly became the mascot for iBallz, generating even more sales.
This is when Michael saw the commercial potential for campers.
Michael bought a second trailer and restored it, but then had nowhere where to park his two vehicles. So, he rented two parking spaces from a local Volvo mechanic in Silverlake, Los Angeles near where he lived. He started getting dozens of phone calls from people who wanted to buy the vintage trailers, even though Michael didn't have any interest in selling them. One day, a couple asked if they could rent one of the trailers. Michael agreed, and the couple wrote a great Yelp review about their experience. Just like that, Michael was in the trailer business – and Happier Camper was born.