RV News
Trends: RV Sales Trigger Recession Warning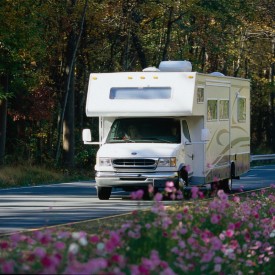 Elkhart, Ind., is flashing a warning sign that a recession could be just ahead.
Capital of the country's recreational-vehicle industry, the northern Indiana city and the surrounding area are watched by economists and investors for early indications of waning consumer demand for luxury items, often the first sign of economic anxiety.
This story by Shayndi Raice originally appeared in The Wall Street Journal.
Shipments of RVs to dealers have fallen about 20 percent so far this year, after a 4.1 percent drop last year, according to data from the RV Industry Association. Multiyear drops in shipments have preceded the last three recessions.
"The RV industry is better at calling recessions than economists are," said Michael Hicks, an economist at Ball State University, in Muncie, Ind. Hicks said softening consumer demand for RVs coupled with rising vehicle prices due to tariffs suggests the economy is either in a recession or soon headed for one.
The Dow Jones Industrial Average posted its largest one-day decline of the year last Wednesday, when yields on the 10-year Treasury note briefly fell below yields on two-year notes for the first time since 2007. The phenomenon is often viewed as an indicator of a recession.
A drop in consumer demand can ricochet back to Elkhart. Unemployment in Elkhart County, which has a population of 200,000, was 3 percent in June, below the national rate of 3.6 percent, according to federal data. But it is up from a low of 2.1 percent in April 2018. Weekly hours worked fell by half a percent in June.
During the last recession, Elkhart's unemployment rate hit a high of 20 percent in 2009.
RV manufacturing giant Thor Industries,based in Elkhart, said in an earnings press release that it was cutting back production of RVs and shifting its staff to a four-day workweek. LCI Industries, another Elkhart manufacturer, consolidated some of its facilities to address the slowdown.
Baird analyst Craig Kennison said he estimates based on proprietary data that retail sales of RVs this year are down mid-to-high single digits and expects a similar decline next year.