RV News
Trends: Slowdown in RV Shipments to Ease in 2020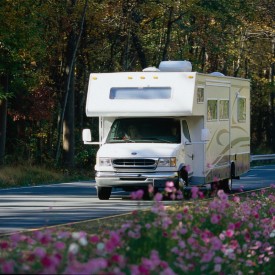 The RV industry is influenced by many strong macroeconomic factors and is extremely sensitive to overall strength of the economy, as buying an RV is a large discretionary purchase for the majority of customers.
This story by Rimmi Singhi originally appeared in Yahoo! Finance.
The RV industry took a massive hit during the 2008 recession but has enjoyed exponential growth since then. Aided by broader economic recovery and growing popularity of van life movement among millennials, the RV industry has recovered significantly, with total shipments surging around 192 percent from 2009 to 2018 timeframe.
Year 2018 saw the second highest RV unit shipments volume ever and the highest total retail value. Wholesale shipments ended 2018 with 483,672 units, witnessing 4.1-percent decline from the record level achieved in 2017.
Amid global recession worries, RV industry is feeling the pain, with shipments declining in 2019. However, things appear a little encouraging as head into 2020.
Shipments of RV are anticipated to fall 16.9 percent year over year in 2019 to 402,100 units. Notably, the U.S.-Sino trade dispute and subsequent tariff war not only affected the economies of the U.S. and China but also slowed global economic growth. With the weakening of the economy, RV sales generally fall sharply, as consumers do not feel confident about making a large recreational purchase.
Towable RVs for 2019 are projected to be 355,600 units, down 19.8 percent, whereas motorhome shipments are expected to fall 19.2 percent year over year to 57,585 units.
The RV Industry Association expects the double-digits percentage declines in wholesale shipments to ease significantly in 2020. It forecasts wholesale shipments to come in at 386,400 units in 2020, representing 3.9 percent decline year over year. Towable RVs and motorhome shipments are forecast to end 2020 with 344,400 and 42,000 units, respectively.
Compared to 2019, the year 2020 is expected to witness a much lower year-over-year decline in RV shipments on the back of improving U.S. economic growth and de-escalation in the trade fight between the world's two largest economies, both of which saw positive updates recently in terms of business growth.