RV News
Trends: Supply Chain May Change in the Future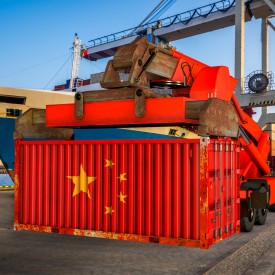 A logistics expert from Butler University said the pandemic's impact on manufacturers' inability to obtain raw materials and supplies has sounded the alarm about their reliance on China.
This story by Wes Mills originally appeared in Inside INdiana Business.
"I think this may be if you're a prudent thinker," said Matthew Caito, a faculty lecturer on global supply chain and analytics at the Lacy School of Business. "This would be an amazing wakeup call about your supply chain and the stability of your supply chain in outsourcing so much to China now."
Caito says the disruption of the global supply chain and the shutting down of the U.S. economy has exposed the vulnerabilities of many organizations.
"When something like this happens, everything stops. Businesses have to stop because they just don't know what's going to happen," Caito said. "Companies have to preserve their cash."
He says the challenge going forward is how to restart the economy and how do companies restart manufacturing when there's been such a global disruption.
"The other challenge is going to be, what's going to happen to consumer confidence," wonders Caito. "Forecasting is going to be exceptionally difficult. I would say for the next two to three years."
Prior to teaching, Caito worked in operations and administration for his family's business, a wholesale distributor of fresh produce for retail grocers.
From a consumer angle, Caito said many companies suddenly do not have a clear demand signal as the outbreak has completely changed buying behaviors and patterns.
Caito is concerned if there's a resurgence of the virus this fall.
Caito said he's a student of history and has been looking at newspaper coverage following the Spanish Flu pandemic of 1918, which lingered for about two years.