RV News
Trends: Trade Deficit Goods Decline 5%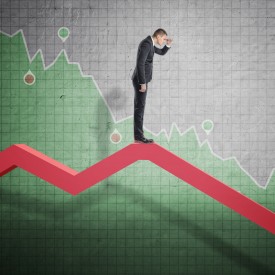 The nation's trade deficit in goods fell almost 6 percent in October to a 17-month low in what was probably a temporary drop-off tied to the dispute with China and resulting U.S. tariffs.
The trade gap in goods fell to $66.5 billion in October from a revised $70.5 billion in the prior month, according to advanced figures released by the government.
This story by Jeffry Bartash originally appeared in MartketWatch.
Even with the big drop in October, the U.S. is still likely to post the biggest trade deficit in 2019 in 11 years.
The advanced report also revealed an 0.2 percent increase in wholesale inventories in October and a 0.3 percent gain in retail inventories.
Imports of foreign-made goods declined by $5 billion, to $201.8 billion in October, likely reflecting a recent pattern of up-and-down figures depending on the timing of new U.S. tariffs on China.
Companies rushed to import consumer goods in August before scheduled U.S. tariffs went into effect and that appears to explain the decline in imports in October.
Exports of U.S. goods slipped by a smaller $900 million, to $135.3 billion.
Most trading between countries involves goods such as autos, airplanes, oil, chemicals, electronics, clothing and the like.
The full October trade report comes out next week and includes services. The U.S. has run a surplus for years in services such as banking, tourism and entertainment, but they reflect a smaller portion of overall trade. The services balance doesn't change much from month to month.
In September the total U.S. trade deficit was $52.5 billion.