News
Truck Hero Auction Brings in $275K for Charity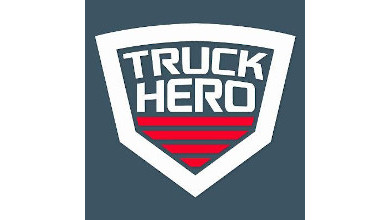 Ann Arbor, Mich.-based Truck Hero, a manufacturer of truck and Jeep accessories, joined partners of Building Homes for Heroes on the Barrett Jackson stage in Arizona to auction off the 2018 SEMA Show truck build "Ultimate Tailgate," a custom 2019 Ford F-350 Lariat.
The truck brought in $275,000 at the Barrett-Jackson Collector Car Auction in Scottsdale, Ariz., with 100 percent of the proceeds from the sale benefiting the Building Homes for Heroes organization. Truck Hero is a long-standing supporter of the charity.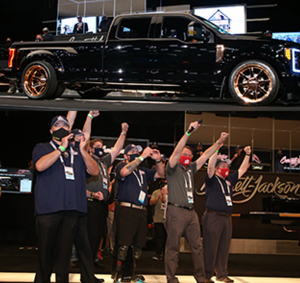 "Thank you for your amazing partnership," said Building Homes for Heroes representative Jim Rogers. "Together, we are changing lives."
The winning bidder and proud new owner was Sam Pack's Auto Group out of Dallas.
Wrote the builders: "The Truck Hero Ultimate Tailgate truck was a great collaboration with many partners including Ford Motor Co. and Washtenaw Community College. It was a platform to display many of their innovative truck accessories at the 2018 SEMA Show in Las Vegas. The basis for the build is a 2019 Ford F-350 Super Duty dually pickup in Lariat trim, equipped with the ever-popular 6.7-liter Power Stroke diesel producing an impressive 450 HP and 935 foot-pounds of torque.
"This build's tailgating claim-to-fame is found out back, where an Extang Solid Fold 2.0 folding bed cover conceals a massive 65" LG OLED 4K TV that is remote controlled and fully-articulates on a custom bed slide system complete with a gaming table, YETI cooler, and grill. It truly is the ultimate tailgate!"
Building Homes for Heroes is a national nonprofit organization that builds and modifies homes and gifts them, mortgage-free, to veterans and their families. Since 2006, the organization has gifted more than 225 homes to worthy recipients nationwide and, for over a decade, Truck Hero has taken an active partnership in these ongoing efforts.