RV News
U.S. Payrolls Grew by 261K in October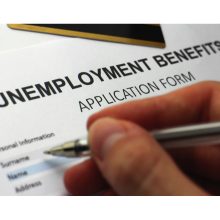 The U.S. economy added more jobs than expected in October even as the Federal Reserve pressed on with the central bank's most aggressive monetary tightening campaign in decades.
Here are the highlights from the Labor Department's monthly jobs report released Friday, compared to consensus estimates from Bloomberg:
Non-farm payrolls: added 261,000 versus 195,000 adds expected
Unemployment rate: 3.7% versus 3.6% expected
Average hourly earnings, month-over-month: plus-0.4% versus plus-0.3% expected
Average hourly earnings, year-over-year: plus-4.7% versus plus-4.7% expected
September's payroll reading was also upwardly revised to 315,000 from 263,000 previously reported.
Employment data has moderated in recent months but hiring remained strong in October despite efforts by the Federal Reserve to tamp down an extraordinarily tight labor market that has placed upward pressure on wages and contributed to decades-high inflation.
"The bottom line here is that the labor market is softening but has not yet reached the point where the data are screaming at the Fed to stop tightening," Pantheon Macroeconomics Chief Economist Ian Shepherdson wrote in a note. "But if these trends continue, as we expect, markets will start to push the Fed – and especially Chair Powell – to rethink the idea of continued hikes next year."
Click here to read the full report from Alexandra Semenova at Yahoo Finance.