RV News
Unemployment Claims Rise to Highest Since August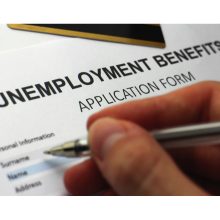 The number of Americans applying for unemployment benefits rose to the highest level since August but still remains low by historic standards.
The Labor Department reported Wednesday that 240,000 people applied for jobless aid last week, up by 17,000 from the week before. The four-week moving average of claims, which smooths out week-to-week volatility, rose by 5,500 to 226,750.
Applications for unemployment benefits are a proxy for layoffs and the current low levels shows that American workers enjoy extraordinary job security.
But it may not last.
To combat inflation that hit four-decade highs earlier this year, the Federal Reserve has raised its benchmark interest rate six times since March. The housing market has buckled under the strain of mortgage rates that have more than doubled from a year ago. And many economists expect the United States to slip into a recession next year as higher borrowing costs slow economic activity.
Read the rest of the report from Paul Wiseman of the Associated Press here.