News
Universal Lenders Adjusts Customer Repayment Terms on its ZERO Plan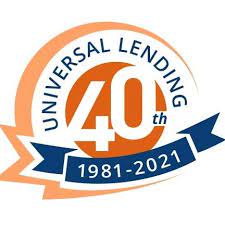 The ZERO Plan by Universal Lenders revealed the enhancement of its ZERO Plan payment program by increasing customer repayment terms, now up to 42 months.
"After a year like no other, we are ecstatic to roll out our increased repayment terms, allowing customers more options at all participating dealerships nationwide," said Phil Rosenberg, chief operating officer. "Customers now can purchase multiple products from multiple administrators on one ZERO Plan with repayment terms up to 42 months. Many customers have endured a difficult year, and our enhanced terms will help reduce their payments."
Universal Lenders said that with thousands of dealerships enrolled nationwide, the ZERO Plan finances most F&I products, reduces chargebacks by 50 percent, provides up to 42 monthly installments and funds in seven days.
"Understanding what a dealer wants is what sets the ZERO Plan apart from our competition," Rosenberg said.