News
Upcoming RV Technical Institute Classes For July 2022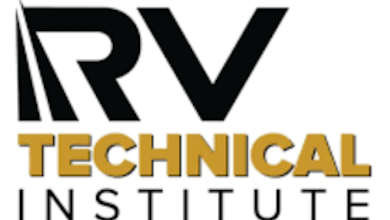 The RV Technical Institute has announced its upcoming in-person training classes for those seeking to become RV technicians or to advance in their certifications.
The following in-person classes will take place at the institute's headquarters in Elkhart, Indiana:
RVTI Level 1  July 11-15 (one week) RVTI Elkhart Campus
RVTI Level 2  July 11-Aug. 5 (four weeks) RVTI Elkhart Campus
RVTI Level 1  July 25-29 (one week) RVTI Elkhart Campus
For those that can't spare four full weeks, there is a 12-week hybrid option for Level 2 which consists of 11 weeks of online training with weekly instructor check-ins, followed by one week at the Elkhart campus to complete the hands-on lab portions of the training.
RVTI also offers a new subscription model. The plan allows RV dealerships to train all of their technicians either through the online program or in-person at RVTI's headquarters in Elkhart for $1,200 per dealership location. For individuals, either mobile technicians or people who are looking to get into the RV technician field, there is a $300/year option. This plan also provides access to RVTI's Level 1 and Level 2 online training or in-person classes in Elkhart.
Check out more information on the technician training path here and sign up for courses on RVTI's website here.