RV News
U.S. Economy Adds 2.5M Jobs in May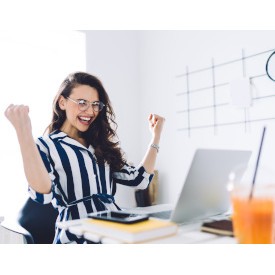 The May jobs report showed an unexpected rise in the number of non-farm payrolls in the economy and a drop in the unemployment rate from April, averting what economists expected would be a rise in the jobless rate to the highest level since the Great Depression amid the coronavirus pandemic.
The Labor Department released the May jobs report Friday that found 2.5 million non-farm jobs were added, as opposed to the expected 7.5 million lost. The 2.5 million gained compares with a loss of nearly 21 million in April.
The nation's unemployment rate now stands at 13.3 percent, compared with the 19 percent analysts were expected. May's rate was a 1.4 percent drop from the 14.7 percent rate in April.
The Labor Department's surveys captured the period including the 12th of the month, meaning the May report included the very early stages of reopening in some parts of the U.S. amid the coronavirus outbreak. But the rise in non-farm payrolls still exceeded all economist expectations, with no economists included in Bloomberg's survey having predicted a rise in jobs during the month of May.
Click here for the full story from Yahoo Finance's Erica McCormick.
Education and health services industries added 424,000 payrolls in May after shedding 2.6 million in April. Retail trade, wholesale trade, financial activities, and professional and business services also added jobs for the month.
Within the services sector, only the transportation and warehousing, utilities, and information industries extended job losses from April.