RV News
U.S. Equity Advantage Partners with Brown & Brown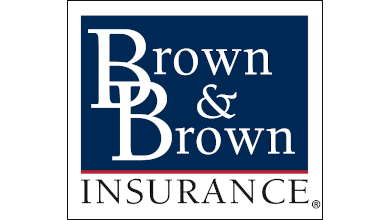 U.S. Equity Advantage (USEA) has entered into a partnership agreement with Brown & Brown Insurance to provide its AutoPayPlus biweekly loan payment service to automotive and RV dealers.
To facilitate the partnership, USEA has also completed an integration with American Guardian Warranty Services' AGWSmenu software selling platform used exclusively by Brown & Brown. AutoPayPlus is the first vehicle financing solution outside of the AGWS family of products to be offered on the AGWSmenu.
AutoPayPlus is an F&I service that helps buyers better afford loan payments, purchase additional F&I products (like extended service contracts and GAP insurance). The biweekly payment service also allows buyers to trade out early and return to the selling dealer while retaining a positive equity position.
AutoPayPlus' biweekly loan payment service divides the standard monthly loan payment in half, and automatically debits that amount every two weeks. Because there are 52 weeks in a year, the borrower makes 26 biweekly payments over the course of a year (the equivalent of 13 monthly payments) with the extra payments applied to the principal.
That extra month's payment per year can reduce interest charges, shorten the term of the loan and accelerate the optimum time to trade their vehicle.
USEA is a leading provider of biweekly payment programs for the auto industry with more than 100 combined years of F&I experience. A 10-year analysis by the company found that dealerships sell approximately one-half to two-thirds more F&I products on biweekly deals as opposed to standard retail deals by utilizing this payment structure.
In addition, results from USEA's top dealer groups reveal a 63 percent increase in per-vehicle financed income on AutoPayPlus customers.
"Auto dealers nationwide have found success with USEA's AutoPayPlus biweekly payment service," said Mike Neal, head of Brown & Brown's recreational insurance group. "Our RV dealerships can expect even greater success using this strategy because of larger average finance amounts and longer loan terms."
"Over the past 19 years, American Guardian has been proud to offer a full suite of F&I products that provide excellent coverage and value, while allowing for higher profitability for dealerships," said Jon A. Anderson, senior VP of sales and marketing of American Guardian. "Extended service contracts, appearance protection, warranty protection, and tire and wheel coverage are just some of the products that American Guardian offers."