News
Valterra Products Celebrates 40th Anniversary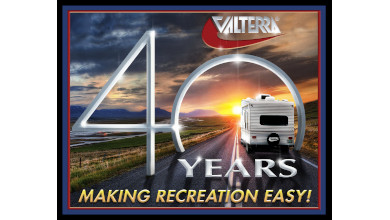 Valterra Products, a supplier of brand-name product lines to the RV industry, is celebrating 40 years in business.
The company started in 1981 with a line of waste valves sold throughout the industry. Since then, the company has grown substantially and now has a product line that will take care of almost every RV aftermarket need, it said. Through organic growth and strategic acquisitions, it has become one of the premier RV suppliers in North America, serving both the RV OEM and RV aftermarket.
Valterra said it is proud of its growth and its ability to survive through challenging times, whether it be the COVID-19 pandemic or the Great Recession of 2009. It added that even after four decades, it continues to operate "like a family," with many of its employees having worked there 20-40 years. In all, the Mission Hills, Calif.-based company employs more than 430 people.