News
Vanleigh Keeps RVs in Tiffin Family
This article is from our older website archives. Some content may not be formatted or attributed properly. Please
Contact Us
if you feel it needs to be corrected. Thank you.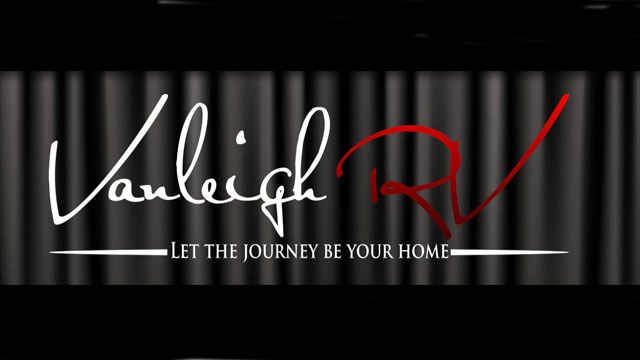 Leigh Tiffin hopes to take a page out his grandfather's playbook as he gets his new RV company, Vanleigh RV, off the ground in Tishomingo, Miss.
That shouldn't be difficult, considering his grandfather Bob Tiffin, founder of Tiffin Motorhomes, co-owns the company with his son – Leigh's father – Van.
Leigh and Van will lead the company, which is located about 30 miles from Tiffin Motorhomes' Red Bay, Ala., facility, and though Vanleigh RV is not part of Tiffin Motorhomes, Leigh said he'll make every effort to take advantage of his grandfather's experience.
"He's what I'd call a strategic advisor," Leigh said of his grandfather. "He's got 42 years' experience in the business, one of the best reputations out there and just a fantastic human being, so we'd be crazy not to value his input."
While Bob Tiffin will primarily remain with his company day-to-day, Van Tiffin will continue his role at Tiffin Motorhomes, while playing an active role in developing Vanleigh RV, Leigh said.
"Obviously he's still associated with Tiffin Motorhomes and has a lot to do with that, but he's also a big help to us over here," he said.
Leigh hopes to meet regional demand for Vanleigh RV products by early fall with an upper-end fifth wheel, and while he admits that is a conservative estimate, he's not interested in rushing the development process.
"The last thing we would want to do is have all this buzz and excitement and get in a rush and ship anything less than a fantastic product," Leigh said. "Our focus is on the customer and our focus is on the product."
The new company is still developing its first product, a fifth wheel "in the upper-30-foot range," Leigh said.
As of November last year, four companies had almost 95 percent of the fifth wheel share in 2014, according to Statistical Surveys, a fact that the Tiffins are well aware of, Leigh said.
"The whole towable market, as I see it, is competitive," he said. "I think that's one reason you have to do some things that are a little different and give people a reason to look your way."
To set his fifth wheels apart, Leigh said that the company would do what his grandfather has done for years at Tiffin Motorhomes.
"The main thing we want people to understand about us is that we're going to be incredibly dealer- and customer-friendly. Our customer commitment is something we really believe in. It's how my granddad's been able to build Tiffin Motorhomes into a successful business," Leigh said. "It's something that we really value and hold dear.
To woo the new business to Mississippi, the Tishomingo County Development Foundation offered the company incentives, according to the Development Group's Executive Director Gary Mathews.
Mathews could not offer specifics of the incentives because the recent deal had not yet been finalized, but part of the agreement is that Vanleigh will bring 75 new jobs to the county.
The company currently employs a 10-person skeleton crew as it designs and gears-up for the first product, but Leigh believes it will quickly meet the 75-hire mark once Vanleigh begins production.
"I don't see that (75 hires) being a big stumbling block for us," Leigh said. "I think we can certainly live up to that commitment. Hopefully it'll take five times that to build all the products we're going to sell."