News
Veterans: RV PRO Wants You for the July 'Made-in-the-U.S.A.' Issue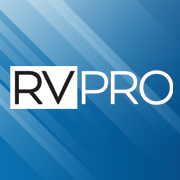 RV PRO will be launching its 10th special theme for the annual "Made-in-the-U.S.A." July issue.
"We're pulling a familiar theme from the past for this year," said Chris Cieto, publisher. "Eight years ago, we honored military veterans who work in our industry and we feel it is time to revisit this special segment."
In 2013, RV PRO recognized more than 300 military veterans working in the RV industry. To date, it remains one of the most popular issues of the magazine.
"We encourage all companies to submit their military veterans for inclusion in the July 2021 issue. It is still my favorite issue to have worked on to this point, seeing all branches of the military recognized," said Cieto.
RV PRO asks that submitters click the link below and fill out the form with the following: first and last name, position, branch served, rank, a few sentences on something they are proud of about their service, and an image of the employee from their military days.
https://nbminc.wufoo.com/forms/rvpro-july-theme-veterans-issue/