RV News
Victron Energy and RV Whisper Announce Product Integration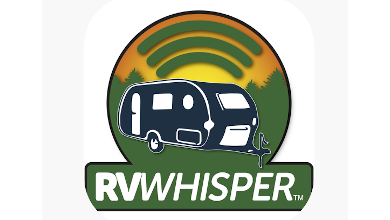 Global energy system specialist Victron Energy BV and RV Whisper LLC, an aftermarket RV monitoring system, today announced the release of an integration between the Victron SmartShunt and the RV Whisper Monitor Station.
The companies said this integration allows RV Whisper customers to easily add a Victron SmartShunt to their RV Whisper Monitor Station as a new wireless sensor. RV Whisper then logs battery volts, amps and state of charge data from the SmartShunt and displays it in the RV Whisper app, along with 10 other RV Whisper supported sensors, so all sensor data can be securely displayed together on a smartphone, tablet or computer – both in the RV and over the internet.
The SmartShunt by itself is an all-in-one battery monitor that accurately measures battery voltage, amps and state of charge, only without a display. Your phone acts as the display. The SmartShunt connects via Bluetooth to the VictronConnect App on your phone (or tablet) and you can conveniently read out all monitored battery parameters, like state of charge, time to go, historical information and much more.
"During testing of this integration, we found that many RV Whisper customers already had a Victron SmartShunt installed in their RV. With a simple software update to RV Whisper, they were able to add the SmartShunt as a new sensor," said Ed Bender, president of RV Whisper. "This integration allowed them to continue using all of their world-class Victron Energy products and Victron Energy software, and their RV Whisper system at the same time."