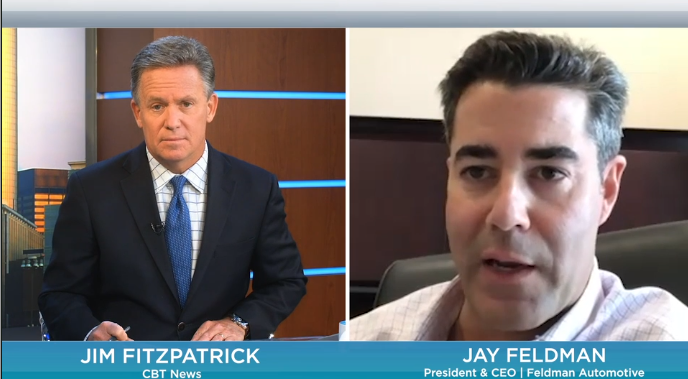 Feldman on CBT Automotive Network.
Jay Feldman, CEO of Feldman Automotive, appeared recently on CBT Automotive network and discussed his partnership with actor and auto enthusiast Mark Wahlberg, and how the partnership has opened new doors for him. Feldman also discussed how the recent dealership he acquired alongside Wahlberg has navigated the impact of the COVID-19 pandemic.
Feldman met Wahlberg five years ago through a mutual friend and decided to go into business together. Now, the pair jointly owns four dealerships together including an airstream and RV store.
Feldman Automotive currently has 13 dealerships, four of which are co-owned with Walhberg. The group offers several brands including Chevrolet, Hyundai, and Kia throughout the states of Michigan and Ohio.
Watch the full video here.