News
Volta Power Systems Introduces New Inverter/Display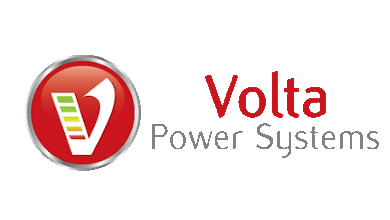 Volta Power Systems, a leading supplier of auxiliary advanced energy systems, has released a new 3,200W, low-profile inverter and all-in-one control display. The company said its new display provides RVers with an easy-to-use interface, simple settings customization, and greater insight into their power usage and remaining run-time.
With a record number of first-time RVers entering the market this year, Volta said its new system updates make it easy for all users to bring the comforts of home, like A/C and reliable refrigeration, off-grid. Users can see how many hours of charge their system has left based on current energy use, their state of charge gauge, their system's current power flow, and the power pack's temperature. They also have access to comprehensive system settings, the inverter's status and power switch, and shore charge-rate selection.
"One of the most common questions we got from Volta users was, 'How can I configure my inverter settings more easily?' We've spent a lot of time listening to end-users, and this update really is for them," said Jack Johnson, founder and CTO of Volta Power Systems. "They can now easily turn their inverter on or off from the main display screen with the flip of a switch. They can customize whether or not their inverter automatically turns on when they turn on their Volta system, and quickly access these settings through the intuitive touch-screen interface. Our users asked for greater control of their experience, and this new update offers that."
In addition to the user-friendly display, vehicles will also have access to Volta's new 3,200W low-profile inverter. The new inverter is about 30 percent smaller and lighter than the previous version while still supplying all the power users need for simultaneous operation of A/C and other 120V appliances.
"The new inverter is still powerful enough to allow RVers to run their A/C all day or night, same as before. But the size reduction makes it far easier to integrate a Volta system into pre-existing RVs," said Johnson. "Whether people are looking to buy a new RV with Volta or retrofit the RV they already own, this system is designed for a whole new off-grid experience."
Along with the inverter and display, Volta has also released a fanless DC-DC converter for supplying 12V outputs from the 51V energy storage pack. The new converter uses high-efficiency Field Effect Transistor (FET) Conversion technology, which averages 93-plus percent energy efficiency, the highest of any Volta converter. The converter is also quieter than the previous model, exchanging the old fans for a finned heat sink.
RVs with these new and improved Volta system features will begin rolling out to Volta's partner companies and new launches starting early 2021.