News
Way Interglobal Hits the Road in September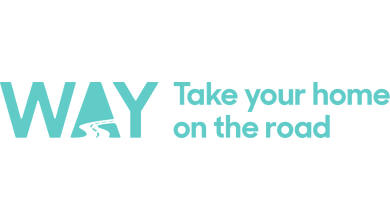 Way Interglobal will take its innovation on the road this month. The maker of RV appliances, electronics and more will showcase its products and expertise at America's Largest RV Show in Hershey, Penn., in hopes of continuing to expose the RV market to its revolutionary solutions.
"We are a company that helps get people out on the road, so we love when we have the opportunity to do it ourselves," said Wayne Kaylor, CEO and founder of Way. "We welcome the chance to bring our top industry products to both suppliers and customers and show them the advantages of our brands, including Everchill, Greystone, Elite, Haven and Drive." Way will head to America's Largest RV Show from Sept. 15 – 19 at the Giant Center in Hershey, Penn.
With more than 1,200 RVs on display, the show allows consumers to shop and compare vehicle models, see the latest accessories, upgrades, campgrounds, vacation destinations and all the related RV products on the market today.
The show features 33 football fields of RVs, more than 30 manufacturers and allows visitors to learn all about the RV lifestyle by talking to the most knowledgeable experts, including Way, in the industry.
Way has established a direct-to-consumer business by prioritizing 12-volt refrigerators for upgrades and replacements for RV owners.
"We want RVers to know if they have questions about their RV's capabilities, Way has the answers," said Kaylor. "From bringing residential size appliances into their RV, installing the comforts of home like a fireplace and furnishings, or using the power solutions necessary to spend time off the grid, Way can help RV owners take their home on the road."
Visit Way at the 418 – 419 booths on the Concourse Level at America's Largest RV Show.