RV News
Webasto Releases Latest Bluetooth Controllers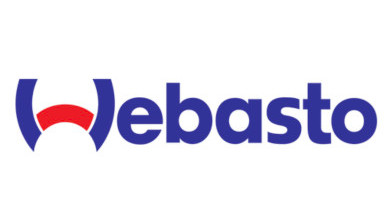 Webasto North America, a top-100 global Tier-one automotive, commercial vehicle and aftermarket equipment manufacturer, announced the introduction of its new SmarTemp 3.0 and SmarTemp 3.0 Bluetooth controllers today.
According to the company, the new devices provide unparalleled ease of use and control of both Webasto fuel-operated air heaters and fuel-operated coolant heaters, all from a single unit. The SmarTemp 3.0, part number 5013873A, and SmarTemp 3.0 Bluetooth, part number 5013874A, will be displayed to the industry for the first time in the Webasto booth at the Mid-America Trucking Show this weekend in Louisville, Ky.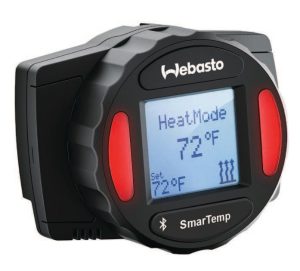 Initially introduced in 2013, the compact, easy-to-use, all-in-one temperature management system became popular among fleets and owner-operators alike because of its intelligence, simplicity and ergonomic design, the company said. Like their predecessor, the unique rotary dials of the SmarTemp 3.0 and SmarTemp 3.0 Bluetooth Controls allow air heater users to dial in the temperature they desire, and the device does the rest. Standard comfort adjustments are as easy as turning the dial right for higher temperatures and left for lower temperatures. Once set, bunk temperature is precisely maintained, allowing drivers to focus on getting the rest and relaxation they need between shifts.
"With the introduction of the SmarTemp 3.0 and SmarTemp 3.0 Bluetooth controls, Webasto is excited to bring new features to this well-respected product line, allowing users to easily adjust and enjoy the experience of an engine-off heating and coolant preheating system – all while reducing idle time," said Don Kanneth, director of aftermarket sales for Customized Solutions, Webasto North America. "Anyone who has experienced the SmarTemp 2.0 is going to love the enhanced functionality of the SmarTemp 3.0 and the powerful, convenient app-based features and connectivity of the SmarTemp 3.0 Bluetooth."
For those who already have SmarTemp 2.0 devices in the field, updating their systems to the SmarTemp 3.0 is easy, the company said. The purchase of an optional wiring harness will give them full functionality right out of the box.