News
WhereSafe GPS Launches Affiliate Marketing Program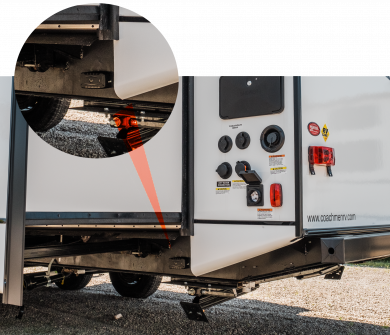 Brantford, Ontario, Canada-based WhereSafe, makers of consumer GPS tracking solutions, introduces its affiliate marketing program.
The company said that because it has experienced demand from a number of different consumer verticals that were new to the company, it had the idea to provide sales across a variety of consumer segments through affiliate partners. WhereSafe GPS said that the variety of markets where it is currently gaining traction include RVs, campers, boating, consumer automotive, motorsports, storage and more, the company said.
The earliest adopter of the affiliate program is in the RV space, Adventure Touring.
"While the demand rises in the RV rental business, due to less international travel as a result of the COVID-19 pandemic, we expect to see a simultaneous rise in demand for GPS tracking technology for RVs," said Steve Badger, CEO of Adventure Touring.  "Those renting RVs, more frequently, will want to keep track of their assets for reasons of efficiency, security and overall peace of mind."
The affiliate program is open to any online marketer that seeks to diversify revenue opportunities through sales of WhereSafe GPS tracking technology. Affiliate partners are not required to hold any inventory or process any orders.  All orders are forwarded to and processed by WhereSafe and drop-shipped from its warehouse. Partners earn commissions on all sales, paid monthly by PayPal or e-transfer.
Affiliate partners can get more information and register at: https://www.wheresafe.com/pages/affiliates. Registrants will be sent an affiliate link to embed on web or social media properties, to allow for online orders of WhereSafe products and services.
"Traditionally we have been an asset protection technology in the commercial space, with our Trackem GPS service. Since launching WhereSafe to consumers in February of 2020 we have seen considerable demand from areas that we have little experience marketing in," said Vince Poloniato, president of Solutions Into Motion, parent company of WhereSafe and Trackem.  "This was the catalyst to push us into providing marketing tools for partners to help sell WhereSafe to their existing markets, where they are the experts."