News
Why Business Networking is Important Today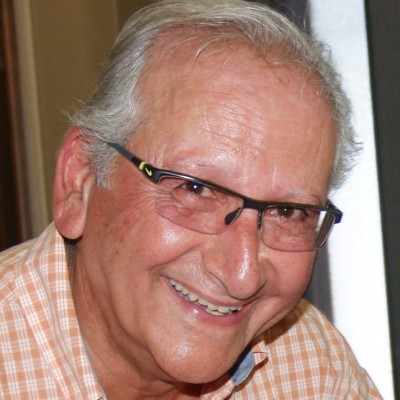 Carson
The RV industry experienced phenomenal growth in 2020 that is continuing through 2021.
So, why should you network?
Business networking is a powerful tool that, when used correctly, it can further your business growth. Remember that networking is about "give" and "take".
The way you operate your RV business is different today than it was just a year ago. To continue being successful for the next few years, you need be more proactive. When you network with other retail business owners and marketing people that are outside of the RV industry, it will give you more insight how different industries are improving their brand and reaching new customers.
You may be surprised to learn that other owners have experienced similar problems. Plus, you could learn what potential employees are now looking for versus what they wanted a few years ago. This could give you a different perspective on running your RV dealership.
Networking is the best way to continue learning what has worked for others and what hasn't. You're probably saying that your dealership is doing great, and wonder what could I possibly learn?
Sharing experiences with others can help you understand how their businesses are handling this new era. It will position you and your business as someone willing to help others and give you credibility. Listening to the different advice could equally improve your staff's workplace skills, such as how they deal with customers in the parts and service departments and how they are attracting new customers.
Business networking will keep you aware of new technologies and software, which is continually being developed to further streamline the sales process and billing departments. By discussing what others are using, it can save you valuable time and money to find the right software that could work better for your dealership.
You should share how your staff has adjusted to the pandemic to improve a customer's experience to be more enjoyable. Other networkers will then discuss their ideas and what they are doing to retain their top employees. We all know that your staff wants to be paid more money, but that isn't the only reason to keep good employees. Their working environment, how they are appreciated and the culture of the business are critical factors in keeping employees.
Networking will give you additional opportunities. Meeting other business owners will create new relationships to expand your brand into markets that you might not have previously considered. This could promote new joint ventures, or partnerships in a co-op program, and more. It will further expand your resources and that can be valuable when additional services are needed such as bookkeeping, accounting, lawyers, investors, financing, marketing, digital media, etc.
A few tips to prepare you to become a business networker.
Have an elevator speech ready that describes you and your business when meeting new people.
Be willing to help others, give good advice.
Know what you want from a network experience, remember, sharing is important to build trust and respect in a business network group.
Be positive, don't complain about everything rather discuss ways to improve a situation.
George Carson and his publicity/advertising agency (Carson Marketing) has been a dynamic force since 1980. He has created successful ad campaigns and publicity programs for a variety of clients in the RV, automotive, sports, food, and entertainment industries. His exclusive core branding approach identifies the best solutions and strategies to help companies become successful.